Welcome to Lace & Lager!
Lace & Lager is made up of badass babes who love badass brews. Ali, Savannah, Erika, and Alex live in Fort Collins. Nikki lives in Maryland, and Pember lives in Florida. Together, they bring "les belles" of the beer world to your brewsfeed.
Ali, Founder, Fort Collins Correspondent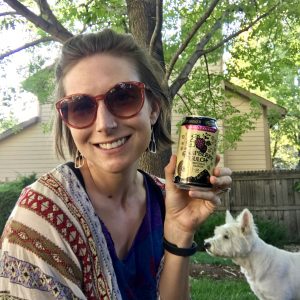 Based in Fort Collins, Ali is a freelance writer content producer for Everthrive. When she isn't freelance writing, exploring Northern Colorado with her husband and two sons, she's sampling unique craft brews, checking out new and established breweries, and moderating her networking group "Babies & Brews" in Fort Collins. Her favorites are Belgian tripels or quads, imperial IPAs, barleywines, and barrel-aged stouts. Ali founded Lace & Lager in 2017 with longtime friend and social media influencer Katy Rose of Modly Chic.
Savannah, Fort Collins Correspondent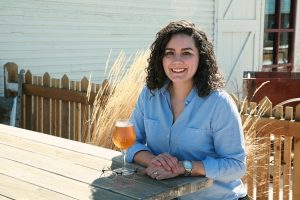 Savannah has called Colorado home for seven years. It is in Fort Collins that she fell in love with craft beer. But good taste in quality beer is in her blood; her Mom is Belgian by way of the Belgian Congo in southern Africa. This is also what she blames her love of chocolate and frites on! She covers craft beer for NoCo's Scene Magazine, is the Community Outreach Coordinator for The Hop Grenade Taproom and a member of Pink Boots Society. She is married to her high school sweet heart, Josh and mama to her 14 year old dachshund, Dolly. Savannah loves NPR podcasts, strong women in beer, anything dinosaur themed and vegan cuisine. Her favorite style of beer is pink…yes, you read that right.
Erika, Fort Collins Correspondent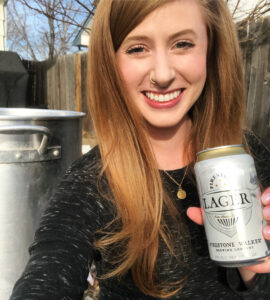 Originally from Southwestern Kansas, Erika has now called Northern Colorado home for nearly 20 years. She has worked in the beer industry for the past three years as a sales rep and beertender for Grimm Brothers Brewhouse, and considers herself very fortunate to be able to continually learn all about beer and Brewing from the pros. Her favorite beer styles are traditional German styles, and she'll never, ever turn down a good lager. Outside of beer, Erika loves getting outside and exploring, long road trips, Led Zeppelin, and her tiny fluffy cat, Lyla Jo.
Alex, Fort Collins Correspondent
A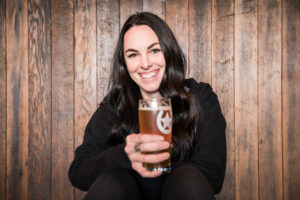 Colorado Native, Alex has worked in the craft beer industry for 10 years. For the last 3 years she has worked at City Star Brewing helping with social media/marketing and a beerslinging. She believes there is a beer style for everyone and is passionate about helping people find theirs! She finds herself very fortunate to have had a journey in craft beer with a strong female influence and is an advocate of females in craft beer careers. Outside of the beer world Alex loves adventuring around with her partner and two black labs and doing arts of all kinds. Her love of beer label art has most recently brought her back to school to study graphic design.
Pember, St. Petersburg Correspondent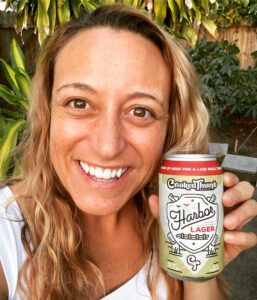 Day by day Pember is becoming a Florida native, she was born and raised in Fort Collins CO, now she is loving the sandy beaches of St. Petersburg FL. She works as a health coach and her background is in community education, exercise and nutrition. Pember's favorite style of beer is a good hoppy Pilsner or Lager, she also loves pale ales and IPA's. She loves traveling to other countries to drink at their breweries and enjoy their culture. Most days she tries to escape to the beach with her dogs Enzo and Avella, and walk her kitten Niko, because he is crazy and it tires him out. Haha and yes, he walks right along side the pups!
Nikki, Baltimore Correspondent
Hey y'all!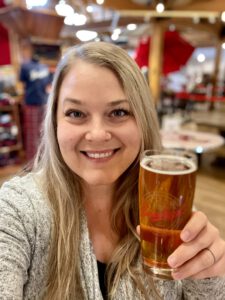 I'm Nikki, and I'm so thrilled to be part of the Lace and Lager team.  Anything that combines beer and badass women is my scene.  
Originally from the Midwest, I'm now located near Baltimore.  I'm a taproom manager, Certified Cicerone®️, and animal lover.  When I'm not at the brewery, I can be found in the backyard with my chickens or cooking up something delicious in the kitchen.  
Hope you enjoy my weekly posts-cheers! 
We are thankful for the contributions of former Lace & Lager members Katy Rose, Rachel, Mona, and Ceili. 
Katy Rose, Former Chicago Correspondent and Co-Founder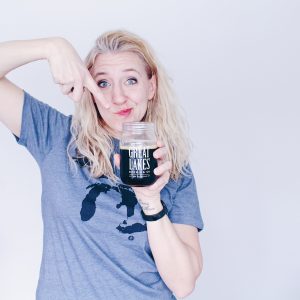 Katy Rose is a Chicago based lifestyle blogger with a passion for fashion and good beer – not necessarily in that order. Her love for beer began in college when she went on her first brewery tour and realized there were more options available than the watered-down light stuff served at college parties. While living in Boston she discovered craft beer as well as her love for stouts. Now she's the girl that can tell you where the closest micro brewery is located, and the one who always brings the best and most exotic beer to the family parties. Stouts and porters are her go to drink of choice, but a good bourbon-aged ale will also make the list.
Rachel, Former Denver Correspondent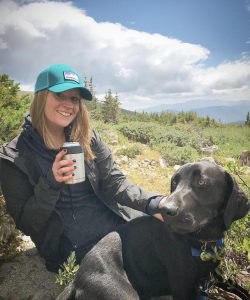 Rachel, Lace & Lager's Denver beer enthusiast, is a recent transplant from Chicago. While living in Chicago, the craft beer scene began to boom and she fell in love with craft beer. Not only did craft beer taste significantly better, the culture and exploring new breweries made it a fun adventure. She enjoys exploring breweries in Denver and surrounding Colorado areas, having a beer at the top of a mountain after a hike, enjoying beers around a campfire, trying new breweries while traveling, or just sharing a beer with her friends, two dogs, and boyfriend.  Beer preference for this Denver girl is IPAs, especially double IPAs, or cuddling up with a good stout on a cold winter day.
Ceili, Former Boston Correspondent
Ceili is a Boston native who works as a preschool teacher and barre instructor. Towards the end of her time in college, she became interested in learning more about different kids of beers and developed a love for craft brews. Now, she uses the search for new breweries as an opportunity to explore and discover new things about the city where she grew up. She also enjoys staying active, being outdoors, and cheering on Boston's sports teams. Her favorite beers are red ales, sours, and almost anything brewed by Sam Adams.
Mona, Former Chicago Correspondent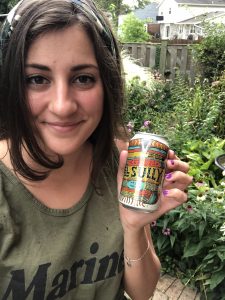 Monica, Lace & Lager's Chicago beer enthusiast, has just returned to Chicago after living in Boston for two years. While living in Boston, Monica brought Lace and Lager to the east coast and her love for craft beers grew. In Boston she began to love and learn more about craft beer and she loved the social aspects breweries had to offer. Monica enjoys trying new brews and bringing friends along as she discovers all the local spots. Beer preference for this Chicago native are stouts, red ales, and even the occasional sour.