Welcome to Lace & Lager!
Lace & Lager is made up of badass babes who love badass brews. Ali lives in Fort Collins, Colorado. Pember and Savannah live in Florida. Hannah is in Denver, Erika is in Kansas City, and Emily lives across the pond in Reading, UK. Together, they bring "les belles" of the beer world to your "brewsfeed."
Ali, Founder, Fort Collins Correspondent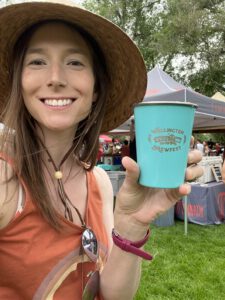 Based in Fort Collins, Ali is a freelance writer and content producer for Everthrive and Health Union, LLC. When she isn't writing, exploring Northern Colorado with her husband and two sons, and keeping active by running and hiking, she's sampling unique craft brews, checking out new and established breweries, and chatting about beer with whomever will listen! Her favorites are Belgian tripels or quads, imperial IPAs, barleywines, and barrel-aged stouts. Ali founded Lace & Lager in 2017 with longtime friend and social media influencer Katy Rose of Modly Chic.
Savannah, Florida Correspondent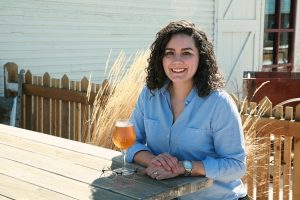 Savannah has called Colorado home for seven years. It is in Fort Collins that she fell in love with craft beer. But good taste in quality beer is in her blood; her Mom is Belgian by way of the Belgian Congo in southern Africa. This is also what she blames her love of chocolate and frites on! She covers craft beer for NoCo's Scene Magazine, is the Community Outreach Coordinator for The Hop Grenade Taproom and a member of Pink Boots Society. She is married to her high school sweet heart, Josh and mama to her 14 year old dachshund, Dolly. Savannah loves NPR podcasts, strong women in beer, anything dinosaur themed and vegan cuisine. Her favorite style of beer is pink…yes, you read that right.
Erika, Kansas City Correspondent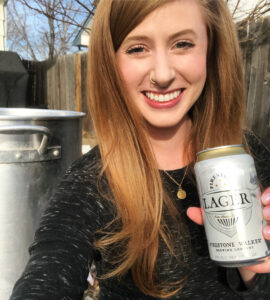 Originally from Southwestern Kansas, Erika has now called Northern Colorado home for nearly 20 years. She has worked in the beer industry for the past three years as a sales rep and beertender for Grimm Brothers Brewhouse, and considers herself very fortunate to be able to continually learn all about beer and Brewing from the pros. Her favorite beer styles are traditional German styles, and she'll never, ever turn down a good lager. Outside of beer, Erika loves getting outside and exploring, long road trips, Led Zeppelin, and her tiny fluffy cat, Lyla Jo.
Emily, Berkshire UK Correspondent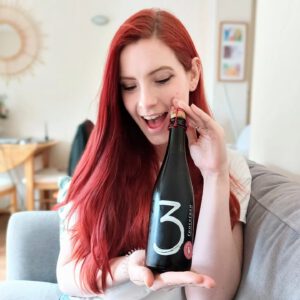 Emily is passionate about highlighting British breweries to the wider Lace and Lager audience. Her beer journey began back in 2012, when she discovered real ale in a tiny, wooden-clad pub in central Reading. Emily is a primary school teacher, a wife and a mother to a high-energy 3 year old. She loves drawing, painting and collecting far too many indoor plants. Emily will happily explore and appreciate all styles of beer, but her favorites are imperial stouts, sours and Belgian gueuze. Throw in a cheese board and charcuterie board and she's a very happy lady!
Pember, St. Petersburg Correspondent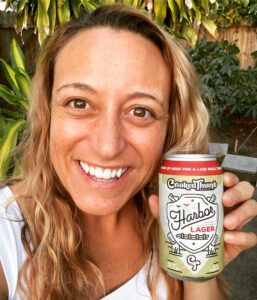 Day by day Pember is becoming a Florida native, she was born and raised in Fort Collins CO, now she is loving the sandy beaches of St. Petersburg FL. She works as a health coach and her background is in community education, exercise and nutrition. Pember's favorite style of beer is a good hoppy Pilsner or Lager, she also loves pale ales and IPA's. She loves traveling to other countries to drink at their breweries and enjoy their culture. Most days she tries to escape to the beach with her dogs Enzo and Avella, and walk her kitten Niko, because he is crazy and it tires him out. Haha and yes, he walks right along side the pups!
We are thankful for the contributions of former Lace & Lager members Katy Rose, Rachel, Mona, Ceili, Nikki, and Alex.