On August 4-5 weekend, Purpose Brewing and Cellars celebrated its 1st anniversary.
We can't believe it's already been a year!
Last year, former owners of 1933 Brewing, Zach and Laura Wilson, teamed up with former brewmaster of New Belgium Brewing Peter Bouckaert and his wife Frezi to create a unique brewery that delivers an entirely new experience to the craft beer community.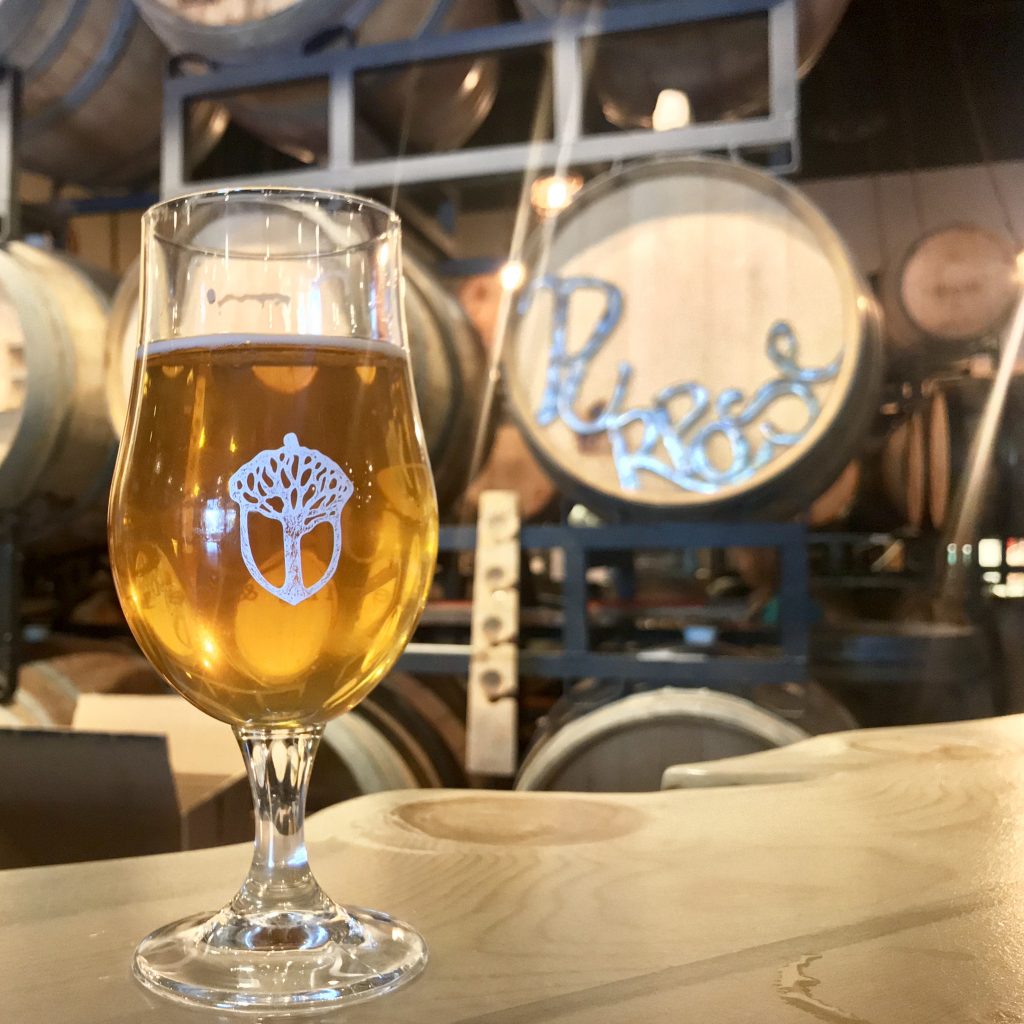 On August 4-5 weekend, Purpose Brewing and Cellars celebrated its 1st anniversary! Zach, Laura, Peter and Frezi made lasting memories with family, friends, and loyal patrons at a festive indoor/outdoor anniversary celebration spanning two days.
Reflecting the same familial spirit, family-run Z Catering dished up nourishment specifically to pair with Purpose's unique libations. The food menu included cedar flamed salmon with lemon, sea salt, and fresh herbs; pork medallions with zesty grilled pineapple slaw; and, baked brie stuffed with Colorado white nectarines and bacon.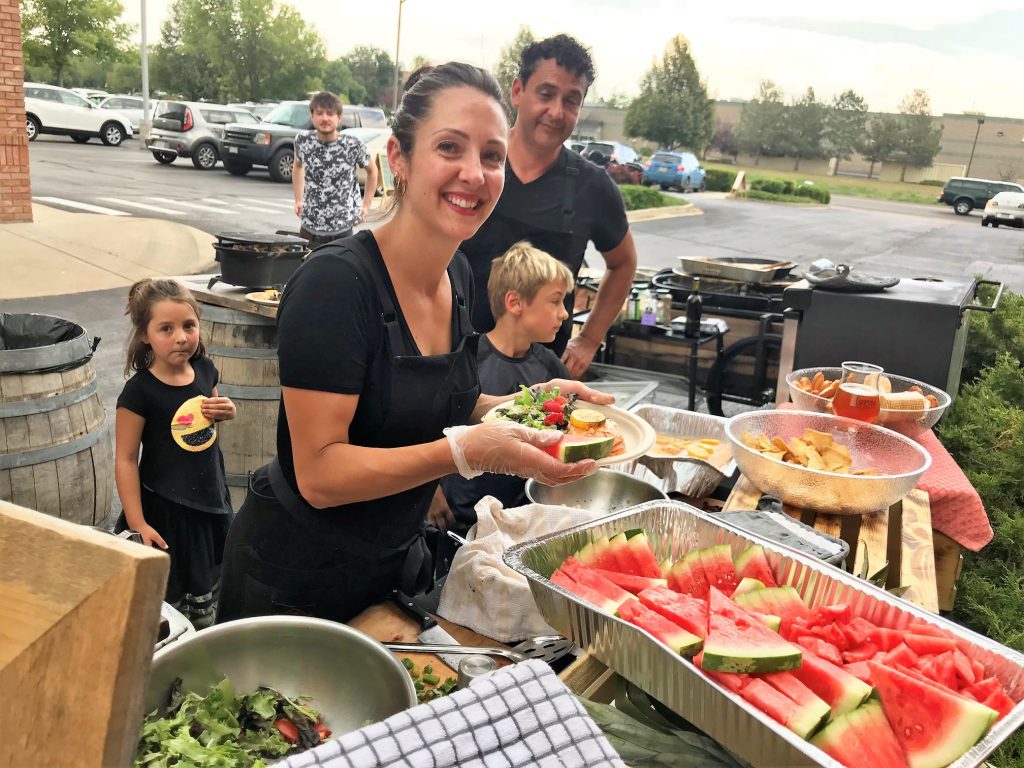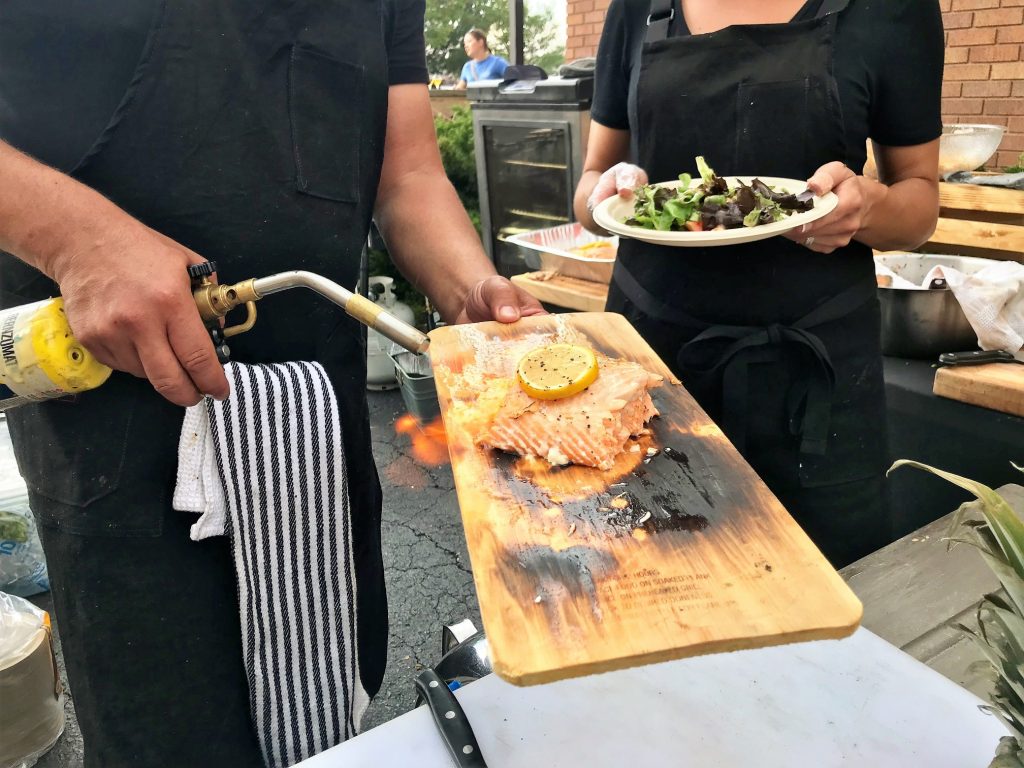 While children played Cornhole and adults sipped flights, four musical ensembles graced the outdoor stage, including Professor Fox, Tyler T, Larry and the Pour Boys, and Cactus Cat.
Owner/hosts Zach, Peter, Laura, and Frezi didn't simply linger "backstage." For the entire duration of the event, they milled with their patrons, sharing stories, running around clearing glassware, and making room for more friends to join the festivities. The brewery was completely packed. We heard a rumor there was a shortage of tasting glasses since so many glasses were filled!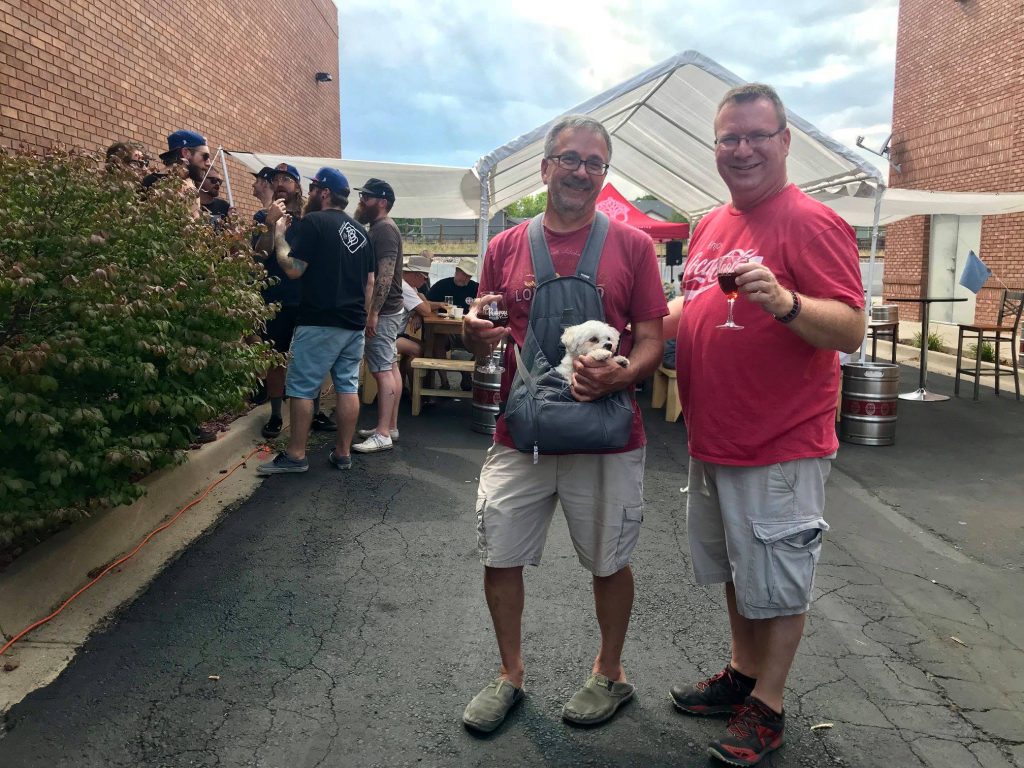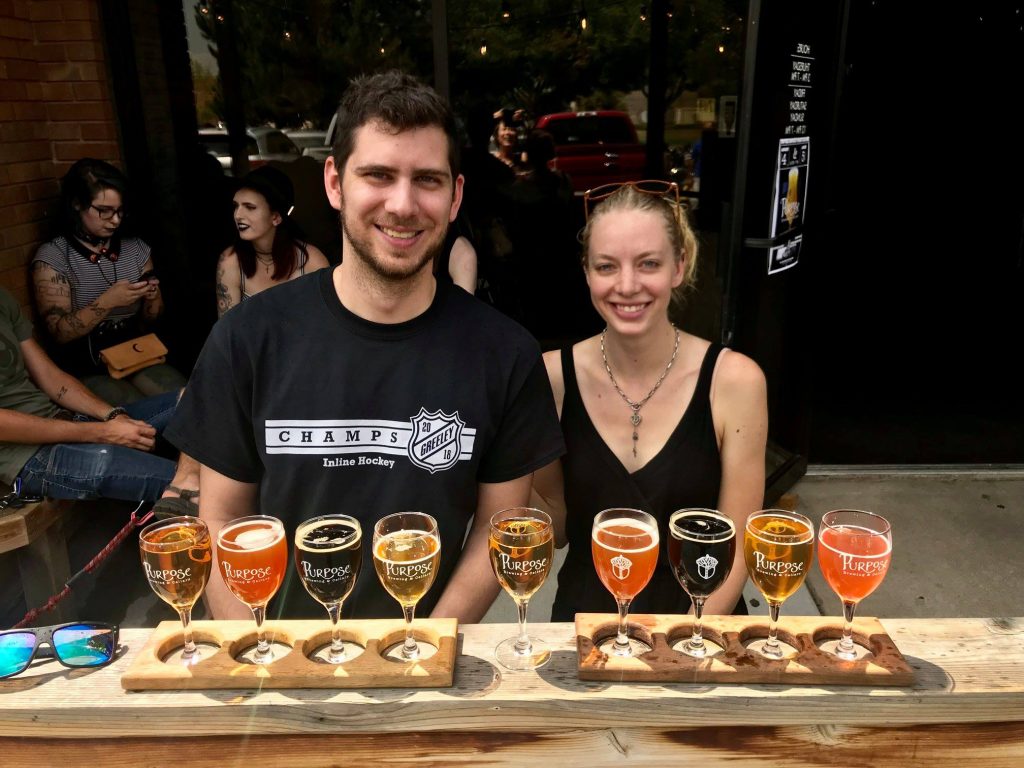 The beer portfolio for the weekend was quite impressive.
A rotator tap switched several times a day between Plum, Nacht Up, an older version of pH1, Boer Bon, Smoeltrekker #49, and Marash Riesling.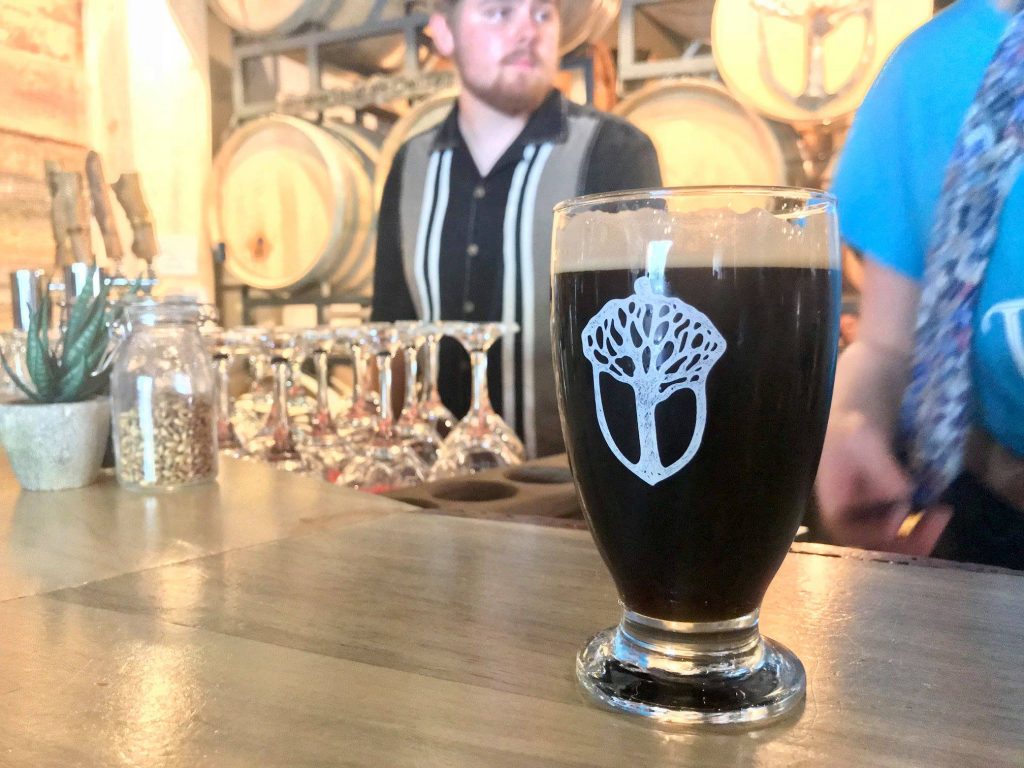 Set taps included:
pH1, a sour aged in pH1 barrel
Smoeltrekker #24, a uncarbonated sour reminiscent of Sauvignon Blanc aged in a 2015 vintage of The Blind Watchmaker red wine barrel from The Infinite Monkey Theorem;
Stouterik, a stout with local Troubadourroasted moonlight malt
Tea for Two, a session-able hoppy brew made with New Zealand hops, honey malt, and Buddha's hand fruit from local Source of Nature
Rhubarb Riesling with hand-picked rhubarb, Riesling grapes, and a dash of sour beer from barrel #47
Smoeltrekker #28, a sour much like #24, but finished in a Squarrel Square Barrel lined in American oak and honey with added Amburana wood
Appledoper, a zingy, ambient, uncarbonated, herbal gruit-style beer with apples
Kokosnoot, a coconut version of their Stouterik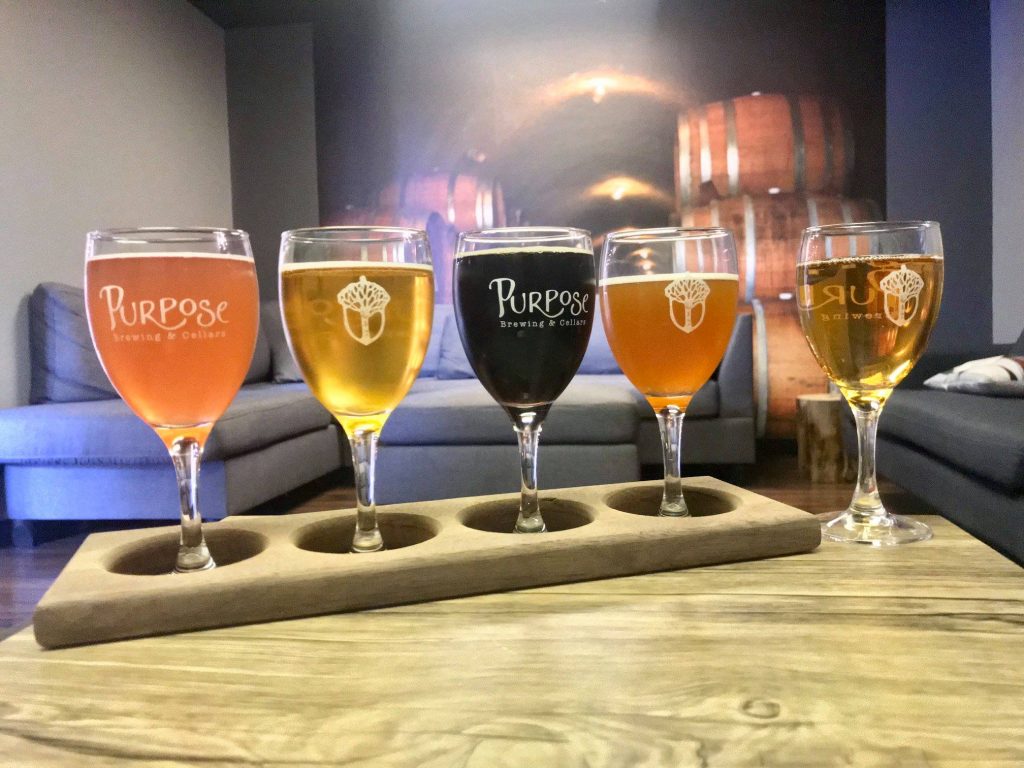 Last of all, our personal favorite, was their Street Taco beer. Made with locally milled corn from Grouse Malt House; bell, Serrano, and Anaheim peppers; pineapple and limes. This was all grilled over mesquite wood — they even threw a bag of tortilla chips into the mash. This perfect liquid version of a street taco was made with locally grown and malted grain from Troubadour Maltings.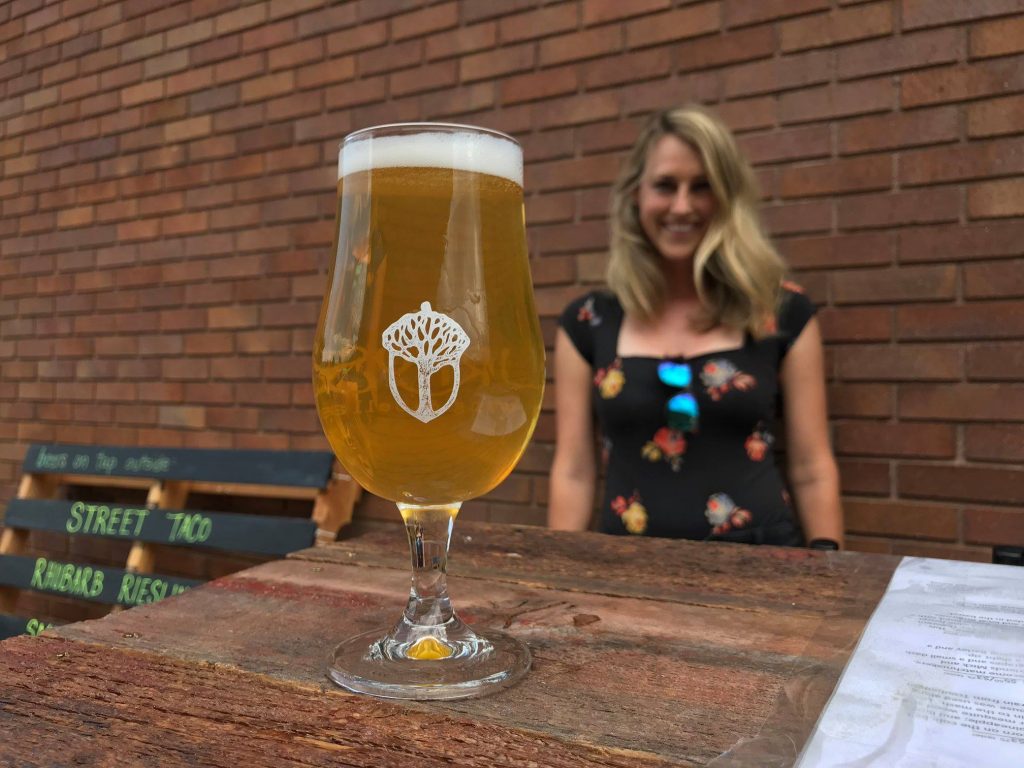 During the festivities, Lace & Lager was able to catch up with Zach Wilson to learn a bit about Purpose Brewing and Cellars.
(The following is a paraphrased informal interview between L&L's Ali Cornish and Purpose's Zach Wilson.)
L&L: The Fort Collins craft beer community seems to think you've developed your own beverage genre. Can you explain why that is? 
ZW: What we've done we found a niche. We satisfy needs that no other brewery can. Peter and I, we consider ourselves to be creators or art, not just brewers. We make art. We turn beautiful, raw materials into something equally beautiful. Art is something that cannot be recreated – that's why we have different beers every week. People are into it. Our success over the past year shows that people really like what we're doing.
L&L: Can you explain why you feature new beers each week, with little continuation of last week's offerings?
ZW: Well, Peter and I wanted to do something different. Peter has been doing the same thing for years – 21 years at NBB. And, over his career he's done it all so he's happy to focus at Purpose and be inspired. I've been doing this for 8 years, I'm just happy to be in the business.
We both come from backgrounds in production brewing. But, with Purpose, we wanted to do something small, without distribution. We decided on a five-barrel system, which is unheard of. It takes the same amount of energy, time, and money to run a much bigger system. Many would say a five-barrel system is crazy and non sustainable. But the numbers started working for us, so we persevered. 
Like I mentioned, consider ourselves to be artists, not just brewers. We make artistic beers that can't be recreated. Just like moments. We make moments for people, clip by clip, so that they can share in our inspiration. We can be inspired by anything in space or time. A leaf blowing across the doorway can be a source of inspiration. Moments are fleeting, and can't be reproduced. Which is why we don't have the same beers this week as last week. We don't bottle or distribute or have staple beers that are always on tap.
L&L: What are some of your more popular offerings right now?
Our Smoeltrekkers are pretty popular right now. Each week, a single barrel is highlighted so there is some continuity but enough variation that keeps things fresh. One of my favorite past beers was the Watermelon Mojito, which is a watermelon cactus mojito ale. We've probably done 200-300 beers since we've opened. But don't quote me on that. Certainly much more than 100 beers since opening.
L&L: What were some of your first beers, or your most memorable beers?
One of them was called Nacht, which means "night" in Flemish, an American style porter aged in chardonnay barrels. Another one was Zacht, "soft" in Flemish, a golden-ale styled beer.
L&L: How has Purpose Brewing and Cellars changed over the past year?
We're always changing! We're happy to be doing well.
L&L: What are your expectations for this 1st birthday bash?
We want everybody to have fun. And, give people a unique experience, moment by moment. With our beer, we offer fun for 10 minutes at a time.
L&L: Where do you see Purpose Brewing and Cellars 5 years from now?
Hard to say!
L&L: I'd love to learn more about the programs you offer! Cellar Experience? Cooperage Class?  
We hand-select all of our barrels, and we brew for the barrel, not the beer. Over time, barrels develop their own personalities. The cooperage class is a lot like woodworking. We teach people how to take barrels apart, put them back together. We show people how to maintain and appreciate barrels. T he Cellar Experience is an in-depth look at what we do. We ask ourselves – what can beer be? The life of a beer can be traced, just like wine. There's a certain romance in wine that people don't usually associate with beer. We show people that it is the same process, that there can be a romance in beer also.
L&L: What's the best part of working here?
We say that beer is made with knowledge, experience, and creativity. The best thing about working here is I get to create art, art that changes every day.
L&L: What's the best way to learn about upcoming beers and events?
Our newsletter. (You can sign up on their website here!)
L&L: Thank you for your time and hospitality, Zach!
Craft beer lovers: If you're in the Fort Collins area, and looking for an entirely different experience, go and share a flight with Peter, Zach, Frezi, and Laura. Your time at Purpose Brewing and Cellars would be well spent.
Cheers!
-AC