On Thursday, October 18th, I had the immense pleasure attending Wibby Brewing's Double Dunkel Release Party, which involved the release of their canned Double Dunkel (seasonally available until April), and three other barrel aged variants of the DD: bourbon barrel, bourbon barrel with additional vanilla beans, cacao nibs, and Hotbox cold brew; and a rum barrel with additional vanilla beans, cacao nibs, and Hotbox cold brew.
I sampled a flight of the beers released. For some reason, drinking Wibby's Double Dunkel from the source makes it even better. You'd like this beer if you enjoy smooth caramel flavor, toasted  chocolate malt, lingering vanilla, with a pinch of bitterness mostly from the cocoa. It's only slightly hoppy, which is refreshing in our current world of IPA variants.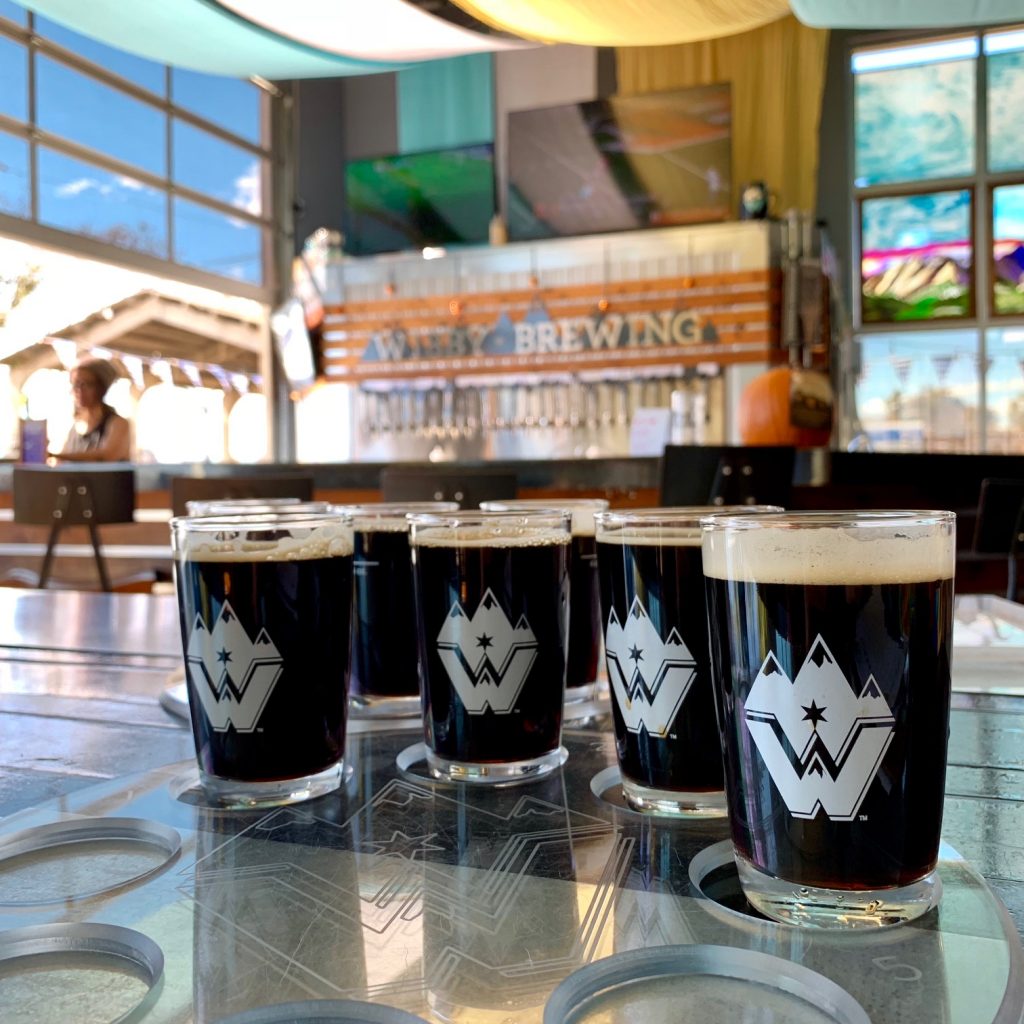 The Double Dunkel aged in bourbon barrels brought out a lot of vanilla for me; the version aged in bourbon with adjuncts was on nitro, which made it less appealing to me since I prefer standard carbonation. I got a lot of coffee and cacao from that one, and the result was a bit too complex for my tastes. The rum-aged variant was my favorite, which was surprising since I'm much more of a bourbon drinker and rarely drink rum.  For me, the rum really brought each of the flavors forward, and the result was a nicely balanced, rich flavorful beer.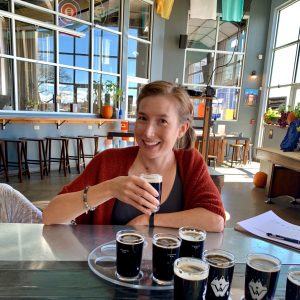 Wibby's Moondoor Dunkel and Double Dunkel are easily my favorite local lagers. I always try to have them stocked in the beer fridge, since they are such smooth, clean seasonal delights.
Fortunately, many other people also share my opinion, making this beer quite popular in Northern Colorado and beyond. I was able to catch up with Ryan Wibby, Co-Founder and Brewmaster of Wibby Brewing, and he was able tell me more about Wibby's Double Dunkel.
(What follows is a paraphrased interview between Ryan Wibby and Ali Cornish)
L&L: Why is the Double Dunkel so popular?
RW: Our whole beer concept is taking German traditional beers and putting an American twist on them. With our
Double Dunkel, the chocolate malt, the alcohol at 7.5 %, the vanilla, and cacao nibs add so much dimension to the beer. As with all traditional lagers, it is cold fermented and cold aged. This process lends a crisp, clean finish to the beer, makes you want to drink more of it. After fermentation it is lagered on Madagascar vanilla beans and cacao nibs, which give a flavorful balance between chocolate and vanilla complimenting the robust malt flavor.  So, our beer, especially our Double Dunkel, stick out a little more than some of the other beers.
L&L: How did you choose the variants? How did you pick the barrels you aged them in?
RW: We use a couple rum barrels, brings out different characteristics in the beer. We experimented with the variants last year when we did a Russian imperial lager with those same additions. The result was a rich mocha flavor. We found that coffee lends well to the beer, and we have a great relationship with Hotbox Roasters of Longmont. We hand pick our barrels from Rocky Mountain Barrels, and they source some really good stuff.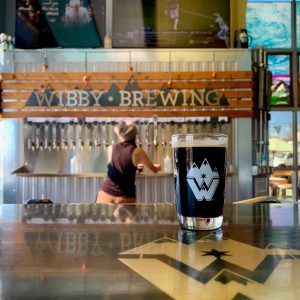 L&L: The dunkel style might be unfamiliar to many beer drinkers, or people new to the craft beer scene. Can you describe it?
RW: It's basically a dark German lager, which is traditionally served during the falltime. These beers are sweeter, and traditionally there's not much of a roast or chocolate flavor. We've Americanized ours a bit, as we do with all of our beers.  I really enjoyed dunkels the fall I lived in Europe (RW lived in Berlin for a year while he was training to be a certified beermaster). With our dunkel, we added cacao nibs for an extra chocolatey, slightly bitter taste.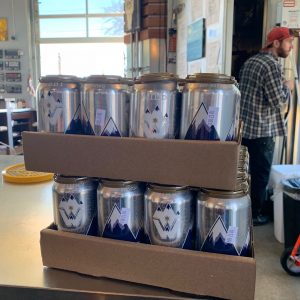 L&L: Most modern craft beers are ales. How is the brewing process different for lagers?
RW: We only do lagers. The brewing process is different for lagers, since more time and care is taken in the mashing. Step mashing (a mash program where the mash temp is increased progressively through a series of rests) is important when making a good lager. However, the fermentation process is where it all happens. We ferment ours for two weeks, after which it is aged in horizontal lagering tanks. Our beer takes at least 28 days for start to finish. The extra time and care taken results in a crisp, clean finish, making people want to drink more. Lagers can come in so many flavors. Most people aren't used to lagers having flavor, or don't think it is possible to brew a flavorful lager. Lagers aren't just yellow fizzy water. We like to saw that anything an ale can do, a lager can do better.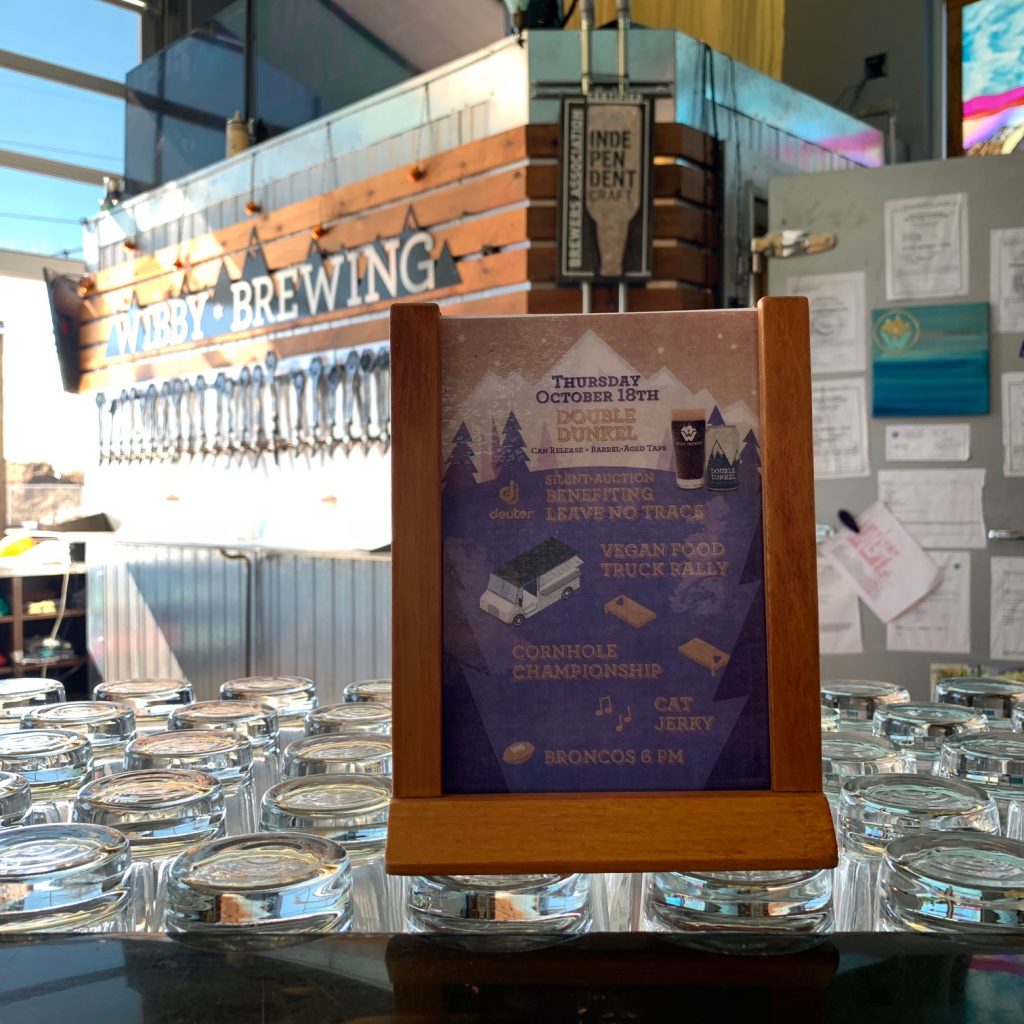 L&L: What were your expectations for the event?
RW: It was easily the biggest Thursday of the year. We pulled out all the stops, and the weather was so great – it was one of those typical fall Colorado days that starts off cool, then warms up reminding us of summertime. Everyone was really excited to be out on the patio, in the sunshine. Local favorite band Cat Jerky was awesome, and kept the party rolling during the silent auction. Our partnership with Deuter backpacks to raise money for Leave No Trace was a success. We auctioned off several different outdoor equipment packages, and we also auctioned Wibby Brewing brew for a day and a CU football Wibby Brewing packages. AND the championship cornhole tournament was awesome, and lended to some heathy competition on our lawn.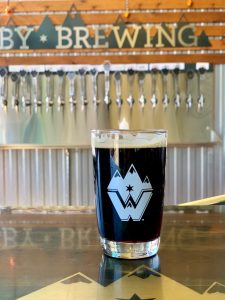 L&L: If you could brew and name any beer you wanted, what would you do?
RW: We do this all the time! Our Meat and Eggs Maibock. It was a collaboration with August Schell Brewing Company in New Ulm, Mn. A strong, hoppy lager, light in color and body with late addition hops. It has equal amounts of Mosaic, Hallertau blanc, Manadarina Bavaria, and Huell Melon hops, and clocks in at 7.8% and 60 IBUs.
Wibby Brewing is in Longmont, Colorado. They specialize in German lagers with an American twist. For the past several years, Wibby's Moondoor Dunkel has consistently awarded at festivals including Great American Beer Fest. With its location neatly between Denver and Fort Collins, Wibby Brewing is a must-visit for any one who appreciates craft beer in northern Colorado.
Cheers!
Ali