The ladies of Lace & Lager share stories of how they fell in love with craft beer.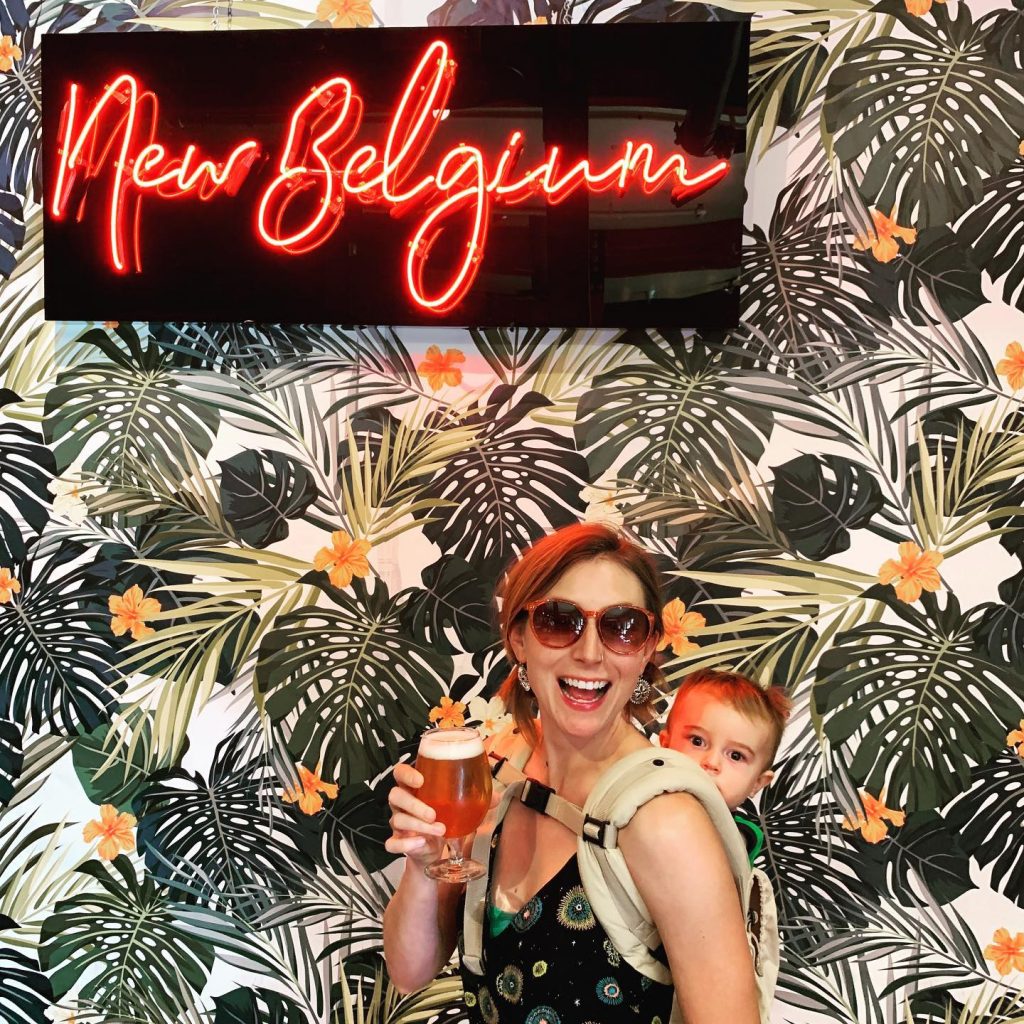 Ali, co-founder and Fort Collins correspondent
I've been grateful to live in beer cities all of my adult life, but my beer story really began in 2003 when I was a just a wee naïve college student in San Diego. Being from Chicago meant I was new to everything "SoCal." The culture confused me including the languidly slow the pace of life, the strange vocabulary including "dude" and "stoked," and the odd reliance on stale limes and orange wedges to make beer palatable. However, when my friends and I were able to move past drinking Corona, Pacifico, or Blue Moon, our parties on the beach began to include kegs filled with standard brews from Stone, Lagunitas, or New Belgium. The concept of enjoying a beer took hold of me, and I started to savor the sips instead of simply drinking to drink.
Fast forward…During my 1.5-year stint as a crew member of a Chicago Trader Joe's, I found myself with an employee discount and immediate access to craft beer. A good label always swayed me, and the Belgian style beers dazzled with the prettiest art. The year was 2009; Belgian beers and I were well rooted in a passionate love affair. I was in the honeymoon period with Belgian singles, doubles, tripels, and quads; Trappist and Abbey; blonde, amber, dark, or pale. I tried anything from Unibroue, I savored Tripel Karmeliet, and I drank Victory's Golden Monkey often, but sparingly (very high ABV!). My favorite Belgian beer is the Westmalle Trappist Tripel.
Easy access to beer disappeared when I moved to Boston with all its strange alcohol laws, but luckily my commute to and from graduate school took me right by a gastro pub specializing in Belgian beers: Brookline's Publick House. This pub never disappointed with its comprehensive selection of actual Belgian beers, Belgian-style beers, and local craft brews.
Since Boston, life has taken me to Fort Collins via Chicago, both homes to countless award-winning and nationally reputable breweries. While in Chicago I blogged for The Chicago Beer Geeks, an experience that took my knowledge of beer to the next level. Currently, I reside in Fort Collins, CO with my craft-beer-loving husband and our baby son, who was born shortly after we moved into our home in SW FoCo in late 2017.
It's been said that raising an infant can be quite isolating, and isolation is something new parents really shouldn't experience. So, in order to bring together others in the same boat while simultaneously enjoying the delicious and varied brews of Fort Collins, I created a Facebook group called Babies & Brews. We convene monthly at different breweries around town. Do you have an infant or small child, or are you considering having one in the near future? Join us! Cheers – AC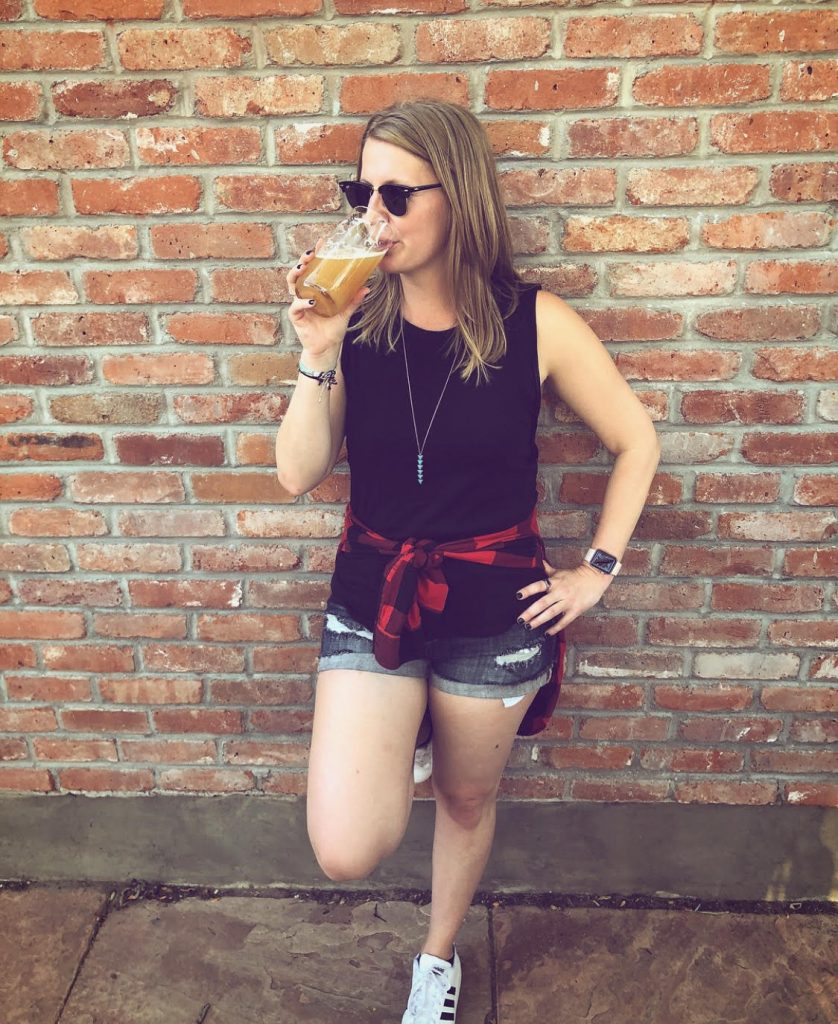 Rachel, Denver Correspondent 
I wish I could tell you I had a really awesome story about how I got into craft beer, but the fact of the matter is I really don't. I have an older brother that I really look up to, and he loved craft beer so just from hanging out with him I started to really get into it as well. I can't even remember my first craft beer. This shouldn't be shocking considering half the time these days I'm going so fast I can barely remember a beer I had over the weekend, and I have to go search online for the tap list. I know, slow down Rachel…. Maybe one day I will, but right now I love my life being super busy. If I had to guess though, it was probably a Goose Island 312. Boy how my tastes have developed since then. I couldn't tell you the last time I cracked open one of those.
We…my boyfriend, one of our dogs (we now have two), and I moved to Denver almost two years ago from Chicago – our first date was at Begyle Brewing so I knew it was love at first beer 😉 – I still feel like we haven't even explored half the breweries Colorado has to offer, which is shocking because we go to at least one every weekend. There are definitely a handful of breweries where you can find us more often (dogs included), and I love each of these for different reasons. So, I'll try to keep this short.
Outside of Denver, when we finish with a day of hiking, I absolutely love spending time at Outer Range in Frisco. Their beer is always phenomenal, you're surrounded by mountains, and the brewery is dog friendly. After hiking, I also love New Image in Arvada and New Terrain in Golden for their beer, outdoor space, and dog friendliness.
Now let's talk about where you can find me in Denver. Hands down, I probably frequent Novel Strand the most. It's our local neighborhood brewery with great beer and the staff is absolutely amazing (of course, also dog friendly outside). Additionally, Our Mutual Friend and Ratio not only have great beer, but I just love the vibes at both of these. They tend to be my go-to breweries after work on a Friday for a happy hour because they are near my office. I usually end up staying way too long, because I'm having too much fun enjoying the beer and atmospheres. It's not shocking that these are also dog friendly outside. These are also breweries we take friends when they visit, because they are in RiNo. So, we can hop around to a lot of other breweries and walk to get a great meal after. Last but not least, Cerebral Brewing. I've never been disappointed with any beer I've tried here. Also, mad props to their beaker flight glasses. I just love those. Cerebral is always one of my top suggestions when people from out of town ask for THE spot to go to for good beer. Although, I'll be honest, just like you see in this article, I can never chose just one. So, I always recommend all of them. Cheers!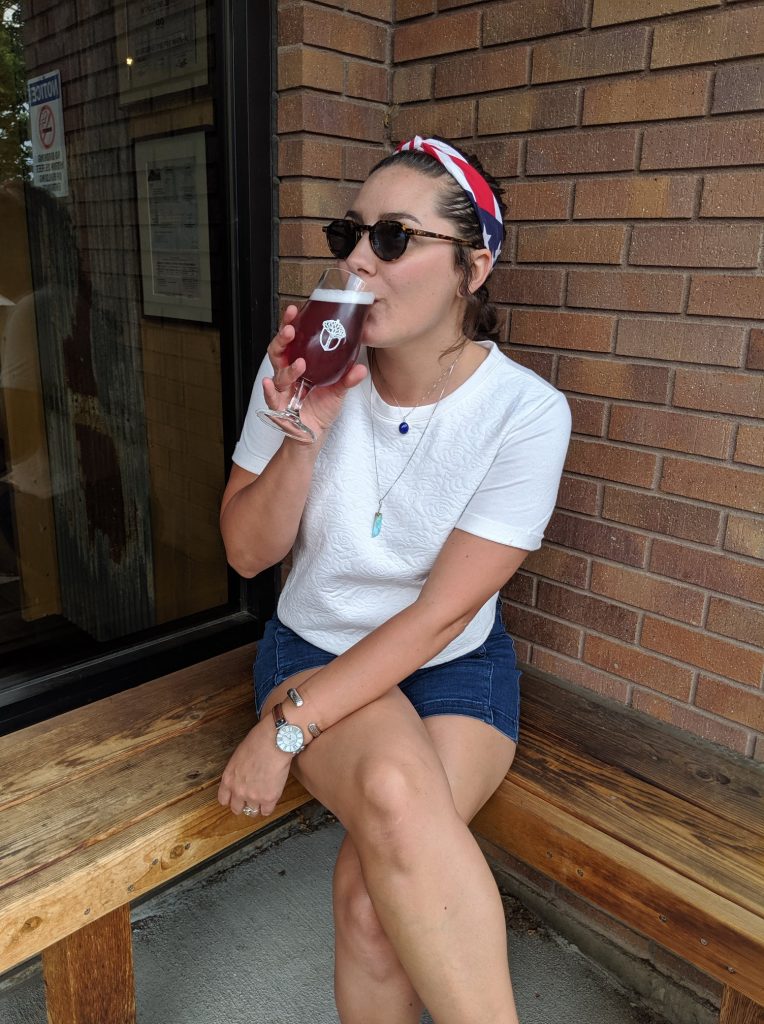 Savannah, Denver Correspondent 
The term craft beer was not in my vocabulary seven years ago. Growing up on the Gulf Coast of Florida, beer was synonymous with "light"; Natty Light, Coors Light, Busch Light. All of which I refused to drink as a newly legal drinker…wanting only to partake in fruity cocktails fit for a martini glass. Drinking in general was reserved for late night partying, or boxed wine surrounded by girlfriends laughing till you cry till you fall asleep on their couch.
Moving to Colorado after university, I was thrown into the craft beer capita with zero understanding of its cultural significance to the state…let alone what an IPA was. With my brother as my guide, we went to a brewery where his friend was the brewer. Equinox Brewery is small (even smaller then), located in downtown Fort Collins and had descriptions of beers that sounded more like a bakery than a brewery. I had no idea notes of mocha, malt and caramel existed in beer! After that, I was hooked. As a lover of chocolate and coffee, dark beer became my first beer obsession; browns, porters, stouts, barrel-aged stouts. Loving these sweet, roasty dark beers, also opened my eyes to dark sours. That may seem like a big jump, but an oud bruin or a flanders red has the same deep sweet notes, with the addition of a tingling jaw and a lighter, yet heavier mouthfeel. But it's no longer just dark sours that warm by heart and my belly, it's sours of all kind! Fruited kettle sours, particularly P.O.G. sours or anything so fruited it turns your drink pink are my favorite!
There is just something magical about a sour, about its complexity. I thank sours for teaching me how to truly taste. I never questioned mouthfeel or where certain flavors resided on my tongue or how long a flavor lasts. And it's more than just taste, it's about aroma and texture and temperature.
Thank you, craft beer, for bringing me so many things I never knew I needed. May our love affair last the test of time…and through every strange new beer trend!