On June 4th, Lace & Lager was thrilled to support Wellington Brewfest for the second time since 2019.
Despite brief periods of Wellington-esque weather (high winds, sideways rain, moody clouds), patrons flocked to the community park, happily embracing the intimacy of the event – short lines, long pours, and relaxed Saturday afternoon vibes.
Ali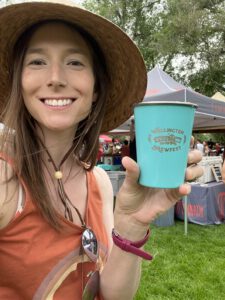 After being out of the social scene for more than two years, it was wonderfully warming to return to the world of events with Wellington Brewfest. Despite the small changes for this year's festivities – a few less breweries, a lot less children and dogs – 2022's event was just as awesome if not more so!
It was actually quite freeing to enjoy an afternoon without my toddler and 4-year-old. I could actually have several adult conversations without interruption!
After sampling my way around the 12 breweries, two favorite beers were Verboten's De Tres Nueces and Sparge's Orange Creamsicle. I can never turn down an Imperial Stout, especially one that is a collaboration of two favorite breweries, Verboten and Ursula. This one went down like a delightfully spiked milkshake. I can't wait to get my hands on more! I was shocked that I enjoyed the Orange Creamsicle beer, since I do not enjoy sour-ish brews. But this one wasn't sour at all! Creamy, light, and sweet – perfect for an outdoor beer festival. Bravo, Sparge Brewing!
Savannah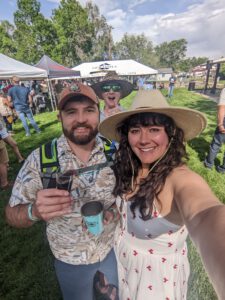 I don't know if it's my age or the pandemic we're currently living through, but large crowds are really not my thing anymore. Maybe that's one of the reasons I loved this festival so much; it was the perfect size. With enough local breweries to taste classics along with new brews, enough food trucks to have your pick, and enough people in the park to actually enjoy the crowd.
As Wellington locals, my husband and I rode our bikes to the fest with camelback and sunhats in tow. The weather was beautifully hot, but the afternoon showers were certainly a joyful welcome. I loved seeing some of my favorite breweries; breweries I often visit (Odell & Timnath) and breweries I don't go to nearly enough (Purpose & Zwei). I always seek out sours and I had my fair share of sours to choose from! Some standouts were Purpose Smoeltrekker #11, Timnath Apricot Sour, and Maxline Pineapple Guava. My husband has almost an opposite taste in beer, avoiding all things fruited. He particularly enjoyed the IPAs from Accomplice and Timnath, but also can't resist Purpose Smoeltrekker.
Erika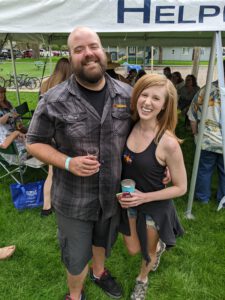 Wellington Brewfest is always a positive event, and has been a fun one for Grimm Brothers to pour for in years past, so I was excited to attend this year not only to represent Grimm Bros, but to represent Lace and Lager! We were thrilled to be asked to sponsor the event, and I want to say an enormous thanks to all of the organizers for having us.
From a vendor's perspective, this is just such a fun festival. We get to set up, pour, and sip alongside all of our friends from other small craft breweries. Like many beer fests, it's a social reunion for us just as much as it is an opportunity to share the product we pour so much love into.
This was the first outdoor fest of the summer for me, and my first time seeing Ali and Savannah in WAY too long. I ran into an old friend from high school, sipped some great beers, and saw so many industry friends. Us Lace and Lager ladies were even recognized by a few attendees! Celebrity status? Absolutely.
I had a great time at Wellington Brewfest this year, and I'm grateful to have been there to represent both this amazing women's craft beer blog as well as the brewery that has been my second home for the past five years. Cheers to that!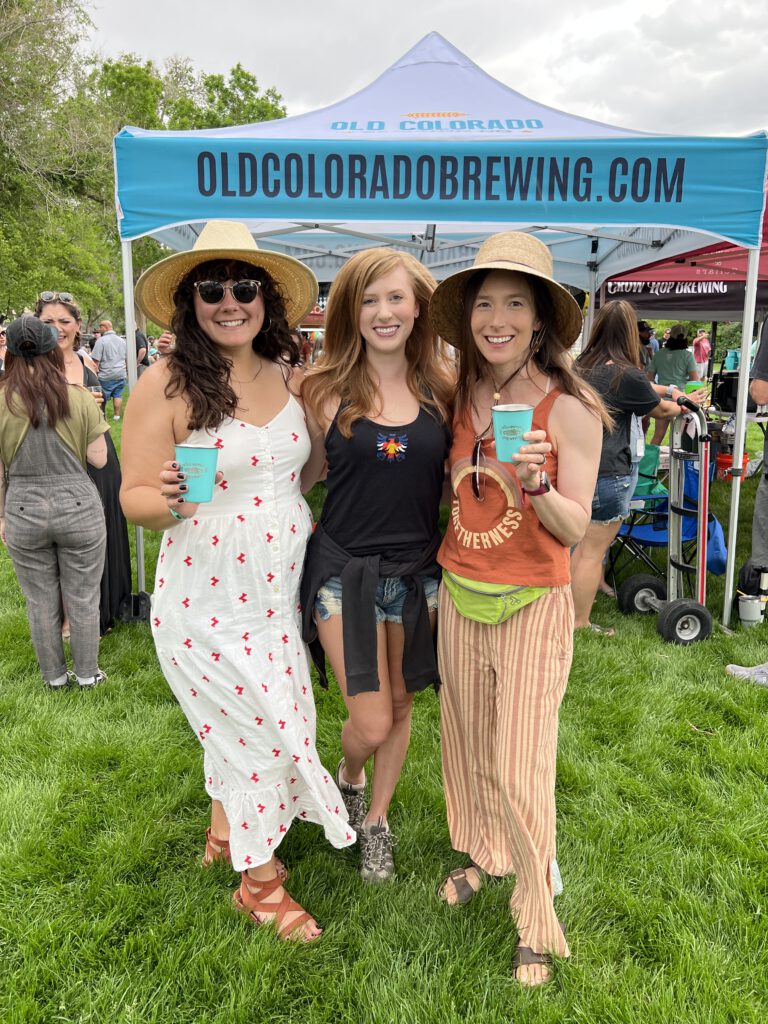 Thank you, Wellington Brewfest!
2022's Brewfest continued to be intimate and radiating of small-town charm. It seemed that everyone had the same idea: bring a chair or blanket and sit enjoy an excellent choice of beers with friends in the shade. We were all able to grab drinks easily since there weren't any lines. People greeted others they knew (or didn't know) with a smile and a cheers, and we could tell folks were just happy to be out and about, attending a beer festival again without the level of tension or regulations of the last two years.
Thank you so much to Megan of M Rock Creative and all the other movers and shakers behind Wellington Brewfest. We enjoyed every minute of it, and can't wait until next time!
Cheers! – Ali, Savannah, and Erika