When Jesse Sommers, co-owner of Berthoud Brewing and partner at 5030 Local, invited us to their new-ish space in Loveland, we were very excited! All the women of Lace & Lager are fans of their original location Berthoud Brewery and their product. Their beer is clean, interesting and always varies. The small town vibe of their original location is inviting, with a taplist always leaving you wanting just one more.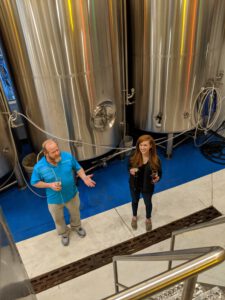 #7: To Watch the BIG GAME : Whatever that may be, they have created a space you want to stay in with comfortable seating and a huge projector TV. They also have a Super Bowl Party todayyyyy. The timing of this post and the final game of the 2019 NFL Season was purely coincidental…GO CHIEFS!
#6: To Silence Your Growling Tummy: They have a huge, interesting food menu. Nuf said.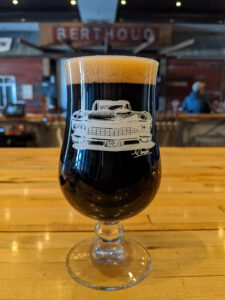 #5: For the Variety Show: Not that kind of show, rather a draft list full of different styles. I loved the Belgian-styles and sours, while our beer purist, Erika gravitated towards the clean, German lagers. Also look out for barrel-aged, nitro, IPA's and so much more!
#4: To Elevate your Instagram: The rustic, farmhouse decor tells a (insta)story. Our host told us about the repurposed Coors railcar bar tops as we were walking through the HIDDEN doors to the brewhouse! Those doors legit surprised me. And if you can get a peek in the brewhouse, a huge Colorado flag is painted on the (incredibly clean production facility) floor! Keep an eye out for the chandelier too!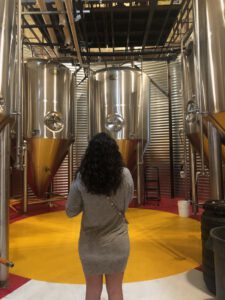 #3: To Appease your Non-Beer Drinking Friends: 5030 Local was built in a former ballroom and still has some glam moments. Like the grand staircase leading up to the Whiskey Lounge. With about 60-70 whiskey and bourbon options, as well as wine and cocktails, all those who imbibe in libations will be pleased.
#2: To Catch a Glimpse of Patrick: Our tour guide and Assistant Brewer, Patrick was a soft-spoken gentleman, keen to give us the full 5030 Local experience. He has worked in commercial brewing for about 20 years, with 16 of those years as a home-brewer. Hey Jesse, start scheduling tours for customers with Patrick!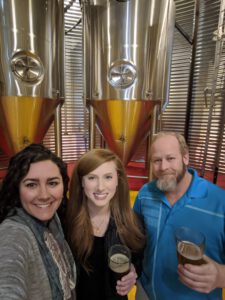 #1: To Buy Cans!: This was one of the most exciting things to hear; they will have a canning line up and running this month! Having worked in craft beer for years, I know the work and money and time that goes into constructing a canning line, so this is huge! Also, the environmentalist in me is very excited to take their cans on river trips this summer!
Growth in this industry is always a thrill, especially when it's on a scale like this. Their newest location has a 30 bbl system with six, 60 bbl fermenters, while the original location is a 3 bbl system with 10 bbl fermenters. All-in-all, we highly recommend a visit to Loveland's coolest brewpub. Cheers!