Gather a group of passionate women together and magic happens.
I was honored to be part of that magic on a recent sunny March day when a group of 14 women gathered at Mash Lab Brewing in Windsor, Colorado. We came from all sides of the beer industry: some of us being beer slingers, others in sales, packaging, quality control, taproom management… one of us was not even a year old. But on this day, we were all brewers.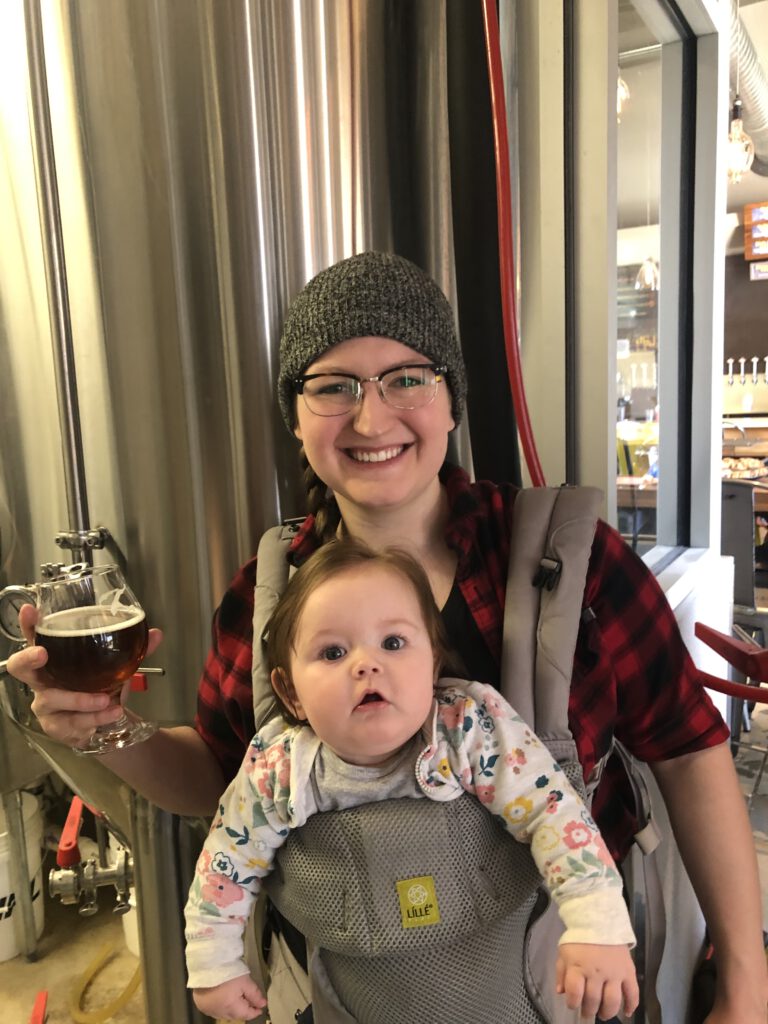 Every year, The Pink Boots Society in partnership with Yakima Chief Hops releases a unique hop blend available for purchase by professional brewers and homebrewers across the WORLD for International Women's Day. $3 from every pound of these hops sold goes directly toward education and programming for women in the beer industry through the Pink Boots Society. The idea is for groups of women to come together, create a beer recipe incorporating these hops, and brew that recipe together.
And that's precisely what we did!
The Pink Boots Blend this year consisted of Loral, Mosaic, Simcoe, Glacier, and Sabro hops, and it smelled UNBELIEVABLE. Imagine rosy, floral notes mingled with fruity, citrus-y aromatics. Judging solely from these hops, there are going to be a lot of REALLY great Pink Boots collaboration brews released this year.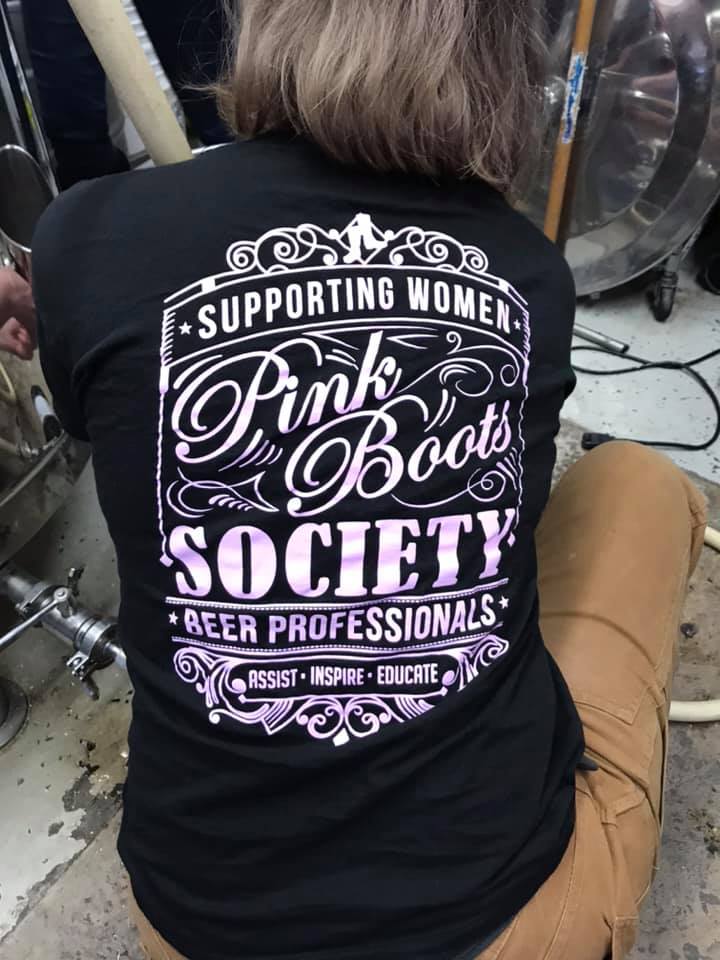 The recipe that we brewed at Mash Lab was for an Orange Brut IPA. Brut IPAs are characteristically very dry and effervescent, with more hop aroma and flavor than bitterness. They also employ the use of an enzyme called amyloglucosidase, which breaks down complex sugars from the grain into smaller sugars that are easier to ferment. This lends itself to a VERY dry beer with little to no residual sugars in the finished product.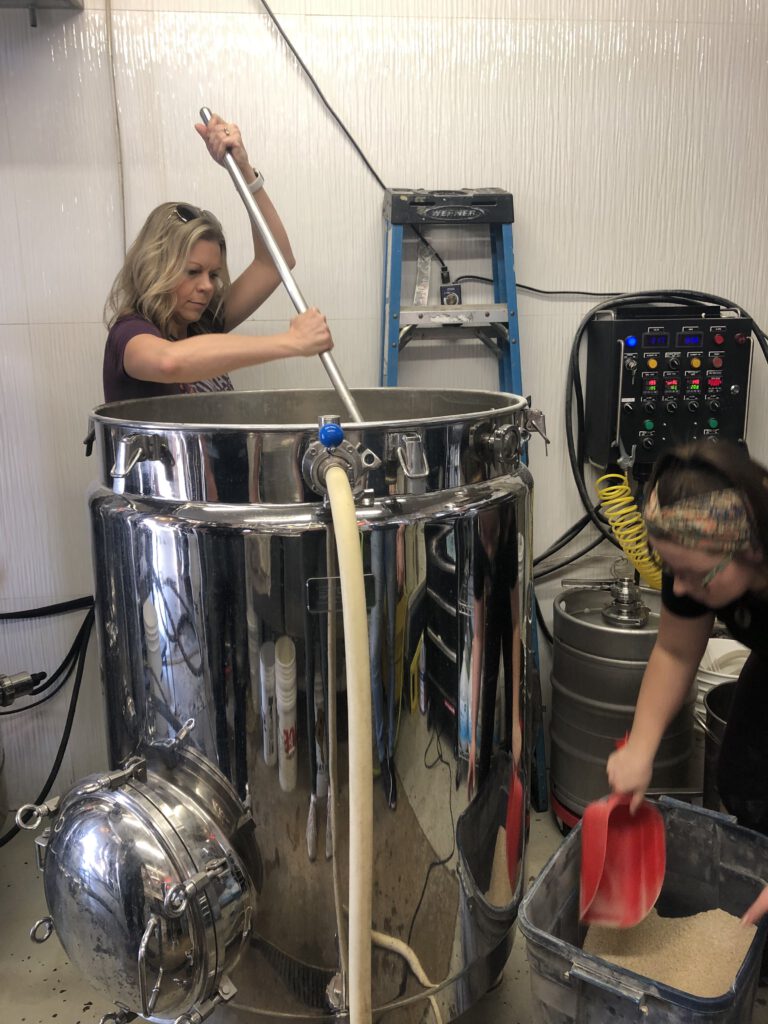 Our grain bill was simple, consisting of mostly Pilsner malt, with a little bit of flaked corn, flaked rice, and malted oats. Ryan Joy, head brewer at Mash Lab, introduced us to his very manual brewing system (I loved it), and we got to work! Once our water was to temp, a few of us took turns mashing in using a big scoop for the grain while others took turns standing on tiptoes and stirring the mash. Out in the taproom, yet another group of ladies peeled and juiced 120lb of oranges. Our brew day was under way.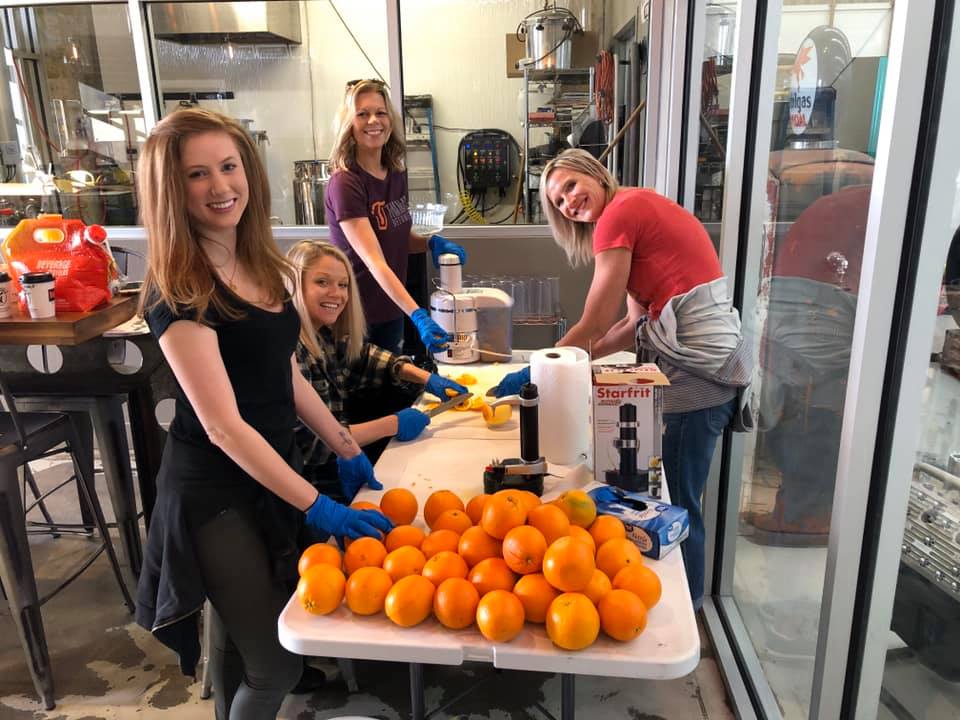 With beer fresh from Mash Lab's taps to fuel us, we milled grain for a second batch, measured hops, drank wort shots, lifted, hauled, stirred, transferred, cleaned, laughed, and learned our way through a very successful brew day with Ryan there to guide us. Having only participated in Women's Day brews with female brewers in the past, I so appreciate Ryan for allowing us to take over his brewhouse and be as hands-on as possible. He and his staff facilitated an awesome day and bonding experience for this very special, knowledgeable, and talented group of girls who I am lucky enough to call my friends. I think I speak for all of us when I say it was a fantastic day.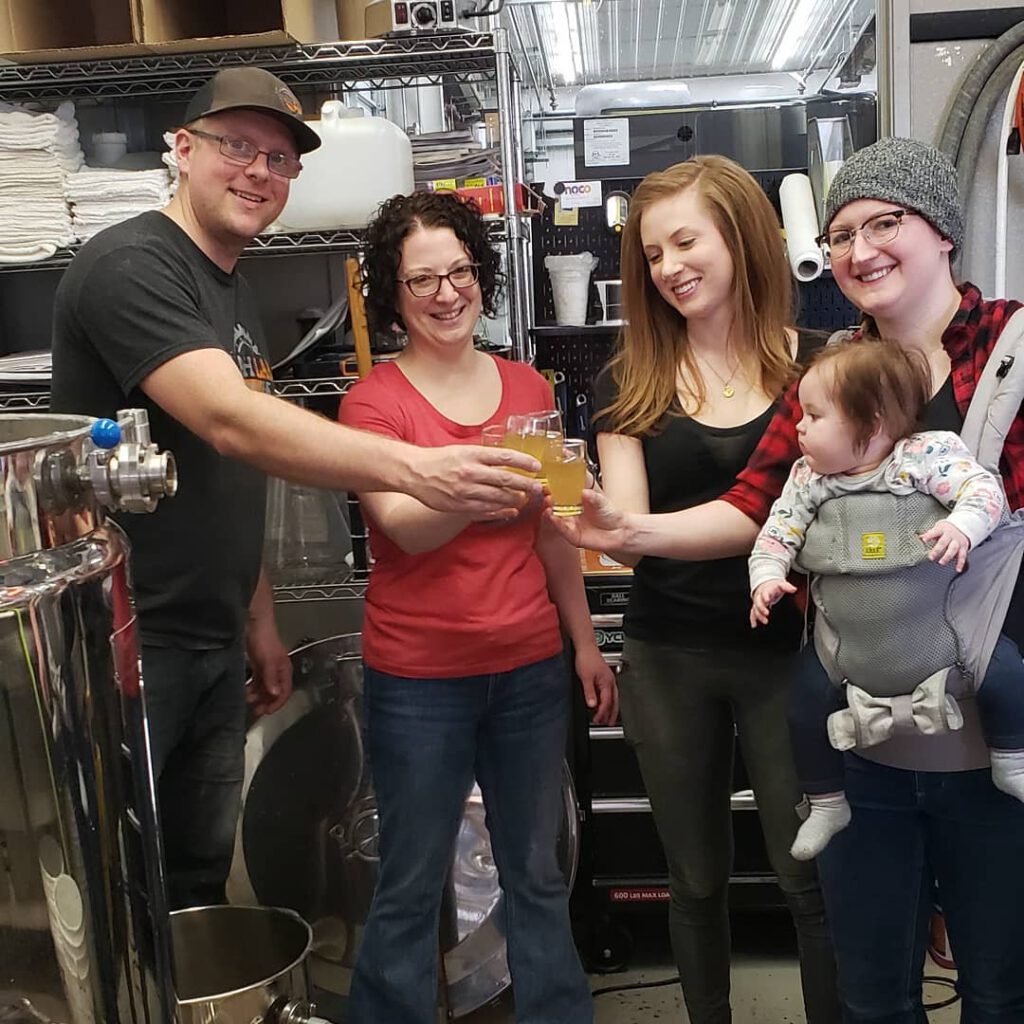 Final details (some projected) of our Orange Brut IPA:
Name: These Boots Are Made For Hoppin'
Batch Size: 7bbl
Grain: Pilsner malt, flaked corn, flaked rice, malted oats
Hops: Pink Boots Blend of Loral, Mosaic, Simcoe, Glacier, and Sabro hops; 2lb into boil, 7lb dry hop
Adjuncts: Fresh orange peel; 1lb into boil, 3lb dry hop
(Use of fresh orange juice is still to be determined by need for flavor – we want to showcase the hops and complement them with the citrus – not overpower them)
Yeast: London Ale III
ABV: Projected to be between 6.5-7%
Be on the lookout for this beauty on draft at Mash Lab, Timnath Beerwerks, Red Truck Beer Company, Loveland Aleworks, and Grimm Brothers Brewhouse toward the end of March/beginning of April!
Strong work, ladies!
Cheers! – Erika