Since 2013, Wiley Roots has been crafting award-winning beer in NE Greeley, Colorado. Recently, Kyle and Miranda Carbaugh flirted with the idea of moving their brewery to the center of town. They even brewed a beer called 1320 IPA to commemorate their new downtown address. However, they they ultimately decided against the move, choosing instead to expand their current facility. Even though a downtown Greeley location might have awarded more foot traffic, the Carbaughs moved to instead focus on their diverse, unique recipes, and continue to invest in their staff and the surrounding community. With this decision not to move, but to expand, they renewed their pledge to continue to "deliver the best product possible with the resources [they] have, all while reinvesting in the business, working [their] asses off, and taking enormous risks."
Wiley Roots completed its expansion Jan 18th-20th, and celebrated this milestone with the release of five new beers: Chuggington, a classic West Coast IPA; Peaches and Cream State Fair Cobbler, an Imperial Milkshake Sour IPA; Beer Flavored Beer, a classic German Keller-Helles lampooning InBev's hilarious announcement that Wicked Weed was the first to bring sours to the US market; Salted Caramel Monstah, an Imperial Stout; and 1320 IPA, a juicy NE style IPA.
Lace & Lager's Ali C. and her family were able to catch up with Kyle, try some of the new releases, and explore their expanded facility.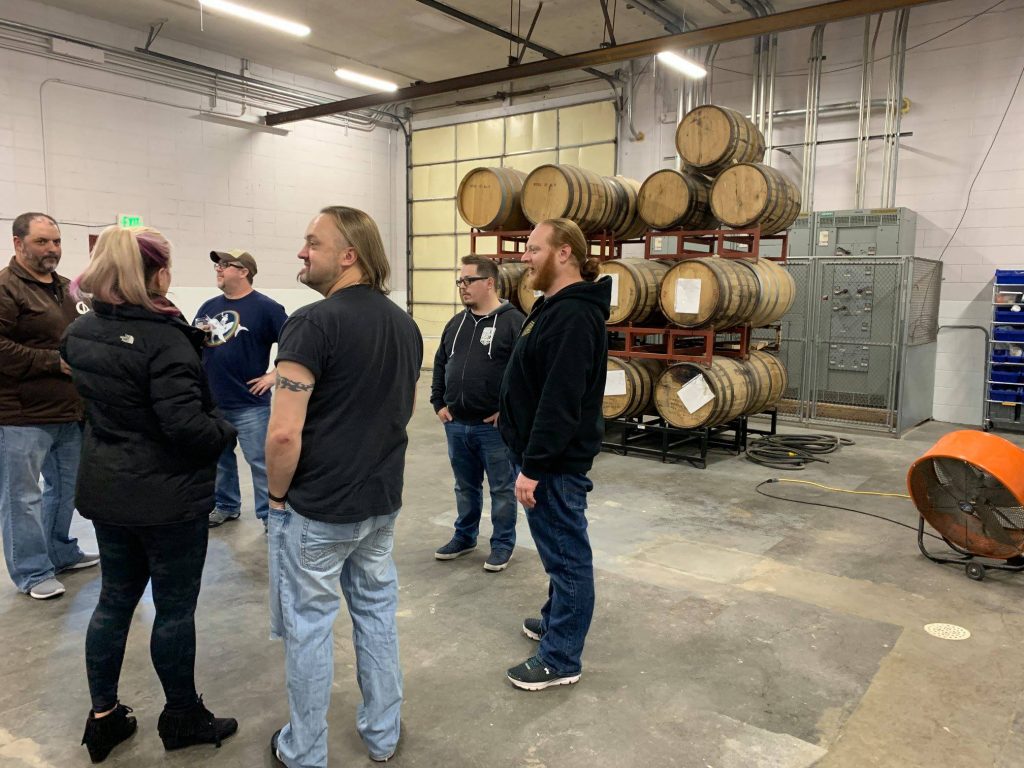 L&L: Tell me a little about the 5 beers you are releasing this weekend 
KC: We have a VERY diverse lineup for the weekend. Peaches & Cream State Fair Cobbler is likely the most sought after beer for the release, but Beer Flavored Beer is definitely the most talked about beer we are releasing. Beer Flavored Beer was brewed with the intention of providing customers with a light, crisp, refreshingly drinkable beer. It just so happened that the naming for this beer and production timeline aligned with a marketing misstep from ABInBev with regard to them "bringing sour beers to the United States" through their acquired subsidiary Wicked Weed. In addition to these two beers we'll be releasing two IPAs, a West Coast IPA with Simcoe, Centennial and Citra hops called Chuggington, and 1320 IPA, a Juicy New England IPA with Citra, Simcoe and Mosaic Hops. The final beer rounding out the release is an imperial chocolate stout with sea salt and caramel named Salted Caramel Monstah.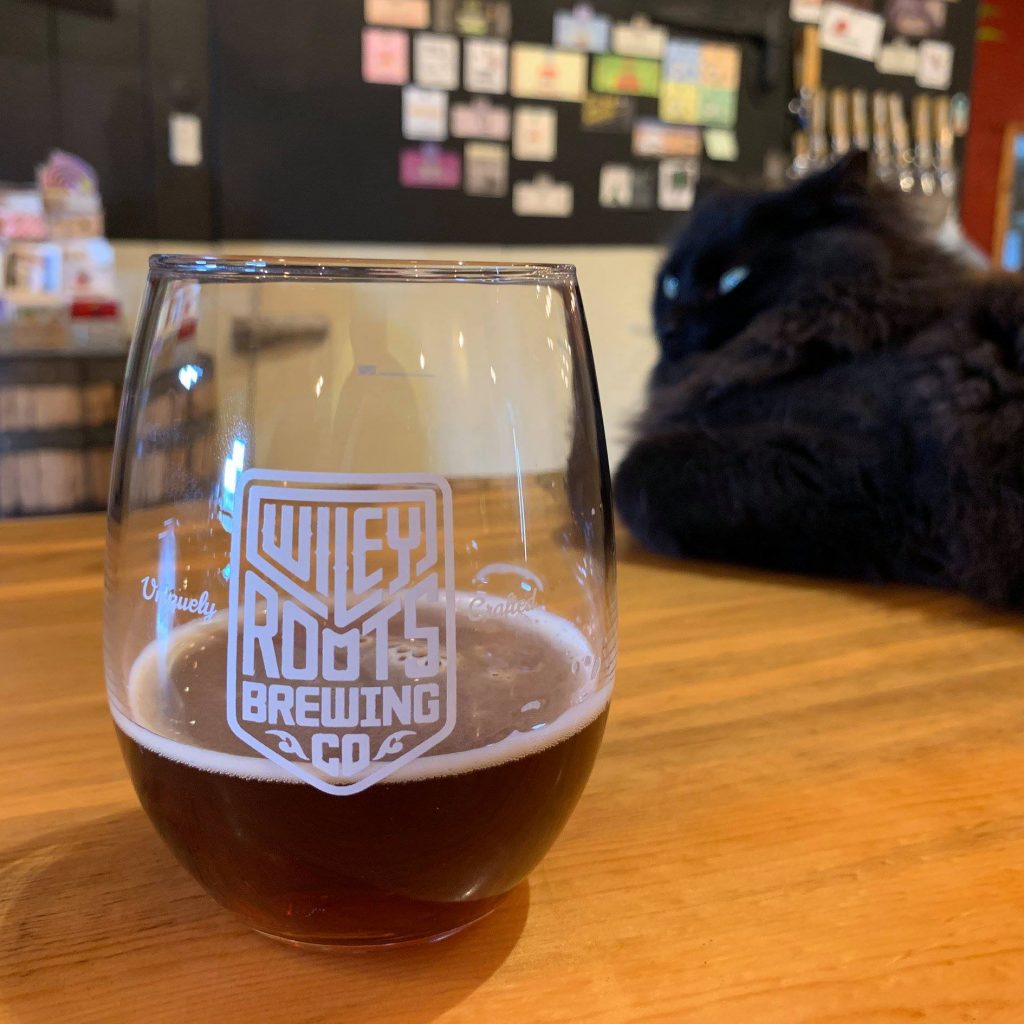 L&L: What sets your brewery apart from others in the area?
KC: We have a VERY diverse beer program at Wiley Roots. In addition to the more standard beer styles on tap (i.e. wheats, porters, etc.) you'll find beers ranging from barrel aged imperial stouts, adjunct imperial stouts, New England IPAs, kettle soured cobbler beers, foeder aged beer-wine hybrids, spontaneously fermented beers and long aged mixed culture beers. The diversity of our offerings truly represents who we are as beer drinkers and beer enthusiasts in that we definitely enjoy beers all along the spectrum, as well as enjoy pushing the limits of what beer can be.
L&L: Why Greeley?
KC: I was born and raised in Greeley, and Miranda and I began dating while we were in college at UNC in Greeley. After graduation, we moved to Denver to pursue more corporate careers. After about seven years (and a TON of homebrewing), we decided to open a brewery and began looking for locations. The idea of setting up in our hometown and bringing something new to the table (so to speak) was a really compelling factor in locating the brewery in Greeley.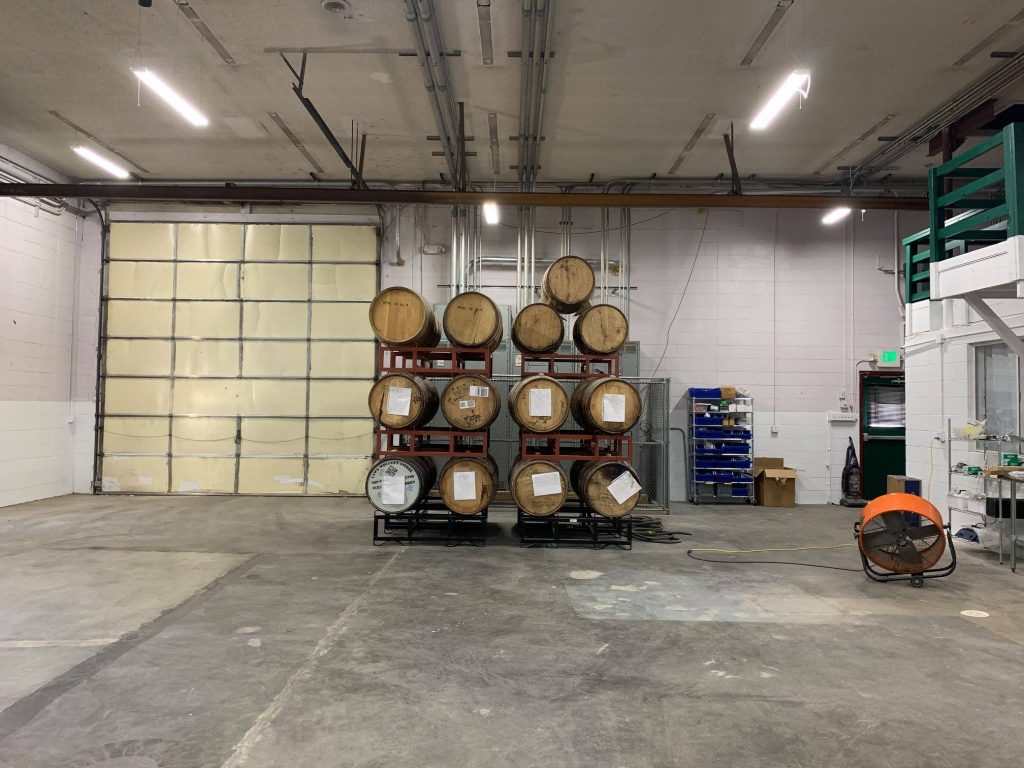 L&L: What are some of your more popular beers right now?
KC: Our Cobbler series has been surprisingly popular at the moment, as well as our Monstah series. The Cobbler series centers around a New England style sour IPA with heavy handed lactose, fruit, dry hops, and other adjunct additions. The Monstah series begins with a decadent imperial chocolate stout to which various adjuncts are added to create new and unique flavors. It's been very interesting and exciting to see how different fruit and adjunct additions completely transform the character of the same base beers.
L&L: What were some of your first beers, or your most memorable beers?
KC: Super 77 American Wheat was the first beer that was brewed professionally at Wiley Roots. It's also one of the most memorable; our second batch of Super 77 landed us a bronze medal at GABF back in 2013 and then won a gold medal in 2015, which set the stage for the quality of beer that we wanted to make. Some of our other more memorable beers would be Packed With Peaches, our annual barrel aged peach sour offering, as well as Bing Cherry Spontaneous, our first ever spontaneously fermented beer.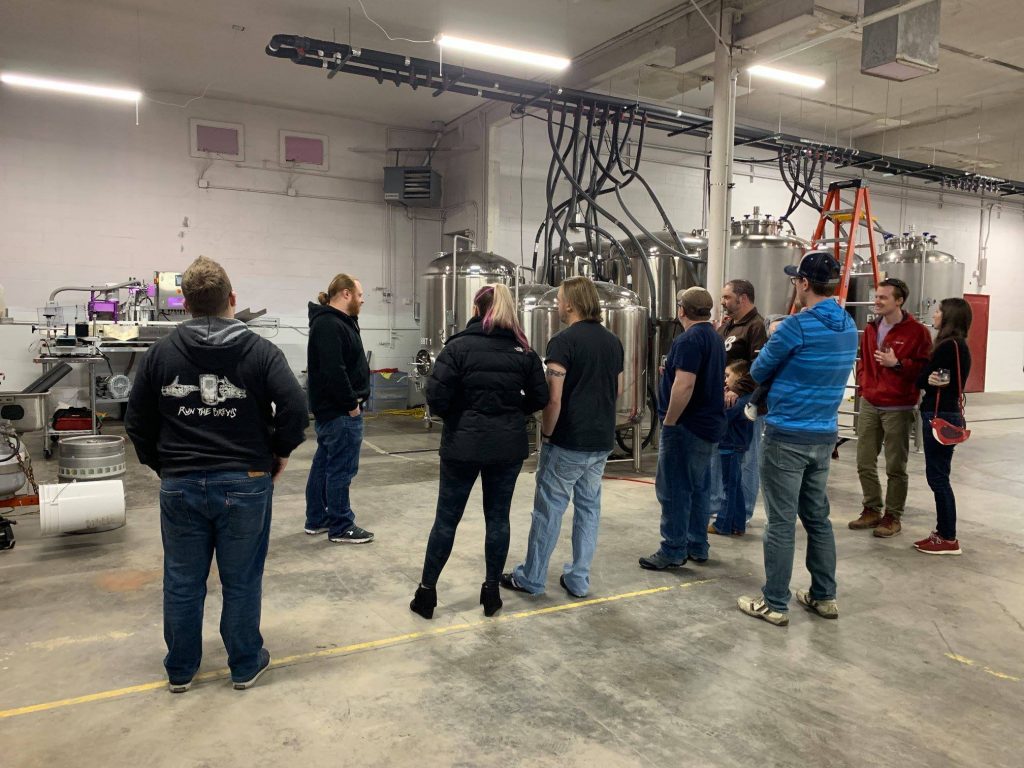 L&L: Do you can/bottle and/or distribute? Extent of that? 
KC: We're currently able to take advantage of a limited amount of wholesale distribution. Our rotational brands see quarterly distribution of 20-30 cases, which we try to spread across three to four different stores. We have a few consistent restaurants and bars that pour our products, but our taproom demand has precluded us from being able to do a lot of wholesale distribution. We just recently expanded our production and built out a new brewing facility, so we're hoping we'll be able to get more volume out into the market soon.
L&L: How has Wiley Roots changed over the years?
KC: Wiley Roots was originally intended to be a brewery taproom with minimal wholesale distribution. Over the years, our offerings have expanded from typical pub-style beers, to more experimental and esoteric beers. This has definitely changed how we view beer and the interactions it facilitates.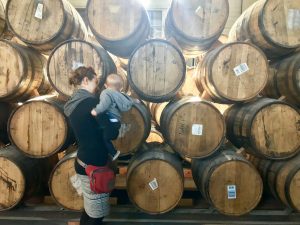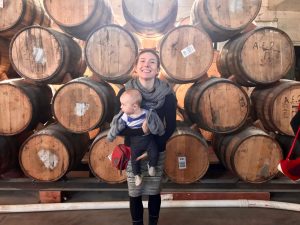 L&L: How do you name your beers?
KC: At Wiley Roots, we try to take the beer seriously and ourselves with a huge helping of humor. This sentiment drives a lot of our marketing efforts which also drive how we name our beers. Names generally come from topical subjects we find humorous at the time we are releasing beers.
L&L: What are your expectations for the expansion event?
KC: We're hoping for a solid turnout of beer drinkers that enjoy a wide array of styles. At the end of the day though, this weekend is a symbolic celebration of completing the brewery expansion and a milestone for us to move forward into a new chapter for the brewery.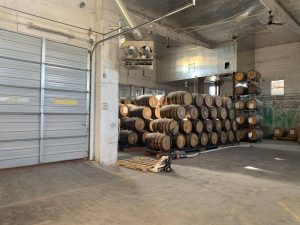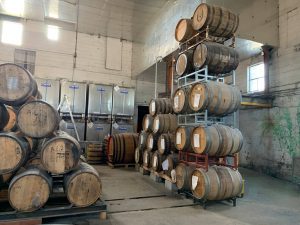 L&L: Where do you see Wiley Roots 5 years from now?
KC: We see Wiley Roots continuing to gain a following of beer drinkers who enjoy a diversity of offerings that are bent on experimentation and pushing the boundaries for what beer is. In five years, I hope that the brewery will see continued success and recognition for quality while at the same time maintaining the identity of being a fun, friendly place to enjoy uniquely crafted beers.
L&L: What's the best part of working here?
KC: Creating interesting, unique beers has always been a big passion of mine. Getting to realize that passion while at the same time using multiple facets of my personality and skill sets, from label creation to beer naming, and business analysis to accounting, has been truly rewarding.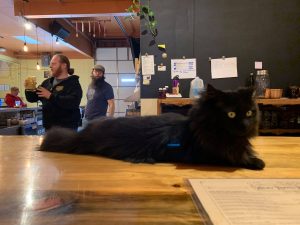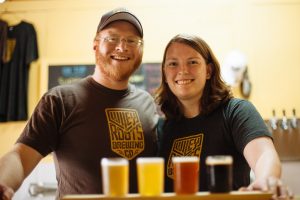 L&L: What's the best way to learn about upcoming beers and events?
Some parting words from Lace & Lager's Ali C:
Wiley Root's cozy atmosphere, friendly staff, and unique brews will inspire you to try all sorts of things you never thought you'd like. For example, I am always hesitant to try sour beers, but Wiley Roots's kettle sours have piqued my interest and opened me up to the idea of mixed culture, spontaneous, and sour beers more and more. Homebrewers will especially like Wiley Roots: Kyle began homebrewing before he began experimenting and crafting at a larger scale, and his recipes show an "against the grain" creativity that only a homebrewer could dream up. Beer geeks – next time you're in Northern Colorado, be sure not to miss Wiley Roots, and all the other great breweries of Greeley.
Cheers, and thanks for reading!
Ali C.
PS – Here's a great video summing up a lot of Kyle and Miranda's ideology regarding brewing and Wiley Roots.